Irish women beaten 5-0 by the Netherlands in London
Last updated on .From the section Hockey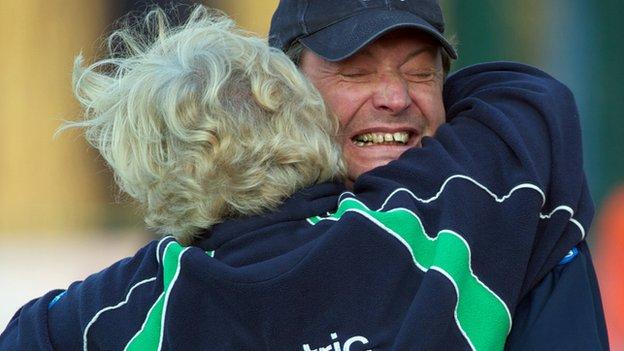 Ireland's women were hammered 5-0 by reigning Olympic champions the Netherlands in their final pool match at the London Cup on Thursday.
Kelly Jonker hit a hat-trick for the Dutch while Marilyn Agliotti and Ellen Hoog were also on target.
Audrey O'Flynn went close for the Irish in the first half.
The Irish women were defeated 4-1 by Australia on Wednesday night in Denis Pritchard's first game since taking over as interim coach.
Ireland will face Britain in the fifth-place play-off on Sunday morning after the hosts were beaten 2-1 by Germany on Thursday.
Former Irish men's assistant Pritchard will be in charge until the end of the Champions Challenge in early October.
The full-time position will be advertised in July with an appointment made in mid-October.