Anne Panter targeting gold with hockey team in Rio 2016
Last updated on .From the section Hockey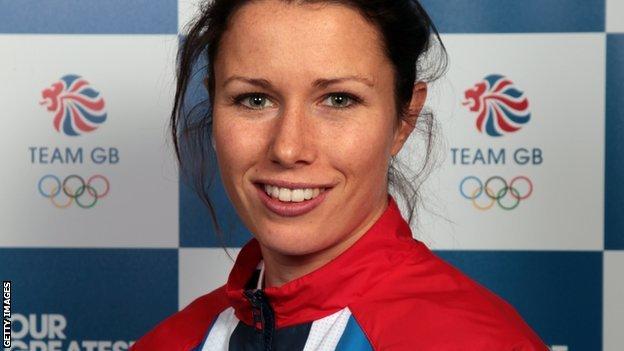 Anne Panter has said her Team GB hockey team-mates are aiming to return from the 2016 Olympics with a gold medal.
They had bounced back from a 2-1 defeat by Argentina in the semi-finals.
"There are a lot of girls [in the team] who are feeling really happy with London, but want to carry on and get ready for Rio," Panter told BBC Northampton.
"We were distraught not to be playing in the final."
The 28-year-old from Wellingborough only returned to competitive hockey 12 months ago at the European Championships in Germany, having spent two and a half years sidelined with injury.
But Panter's misfortune with injury, which also includes 18 months out shortly before the 2004 Olympics following a car crash, has given her an unique appreciation for achieving a bronze medal in London.
"When I look at my medal, I think just how lucky I am to have a chance to actually win it - having faced up to the possibility that I may not get the chance to play in another Olympics," said Panter.
"It's really nice to have something to show for all the people who helped me get to where I am now."
Panter, who has 58 Team GB caps to her name, says being able to overcome her injuries has played a big part in her decision to continue competing until at least the 2016 Games in Brazil.
"I've had a lot of time out through injury, so I haven't played that much hockey, certainly in the last four years, [and] I've not played in a World Cup since 2002, so I'm really keen to carry on," she said.