Emily Maguire grateful for Natalie Seymour's support
Last updated on .From the section Hockey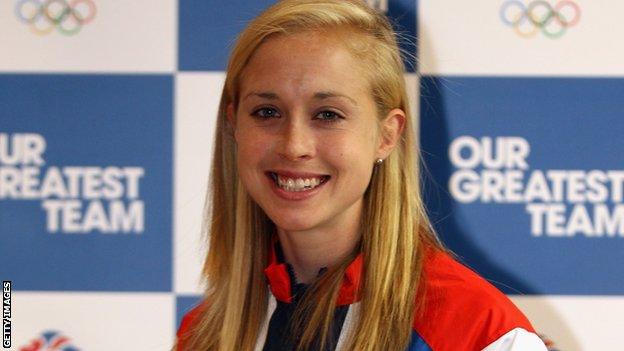 Great Britain defender Emily Maguire has paid tribute to Canterbury's Natalie Seymour for her selfless support during London 2012.
Seymour was first reserve for the Games, assisting coaches and players in their daily routines.
"Being so close to the London Olympics, I can't imagine how hard that must have been," Maguire told BBC Radio Kent.
"She was incredible. She was a part of our team, living with us and part of all the team talks."
Despite being part of squad which won silver at the Champions Trophy in February and being involved in the London Prepares warm-up matches, Seymour was omitted by coach Danny Kerry for the London Olympics.
Seymour was forced to watch from the sidelines as Maguire and the rest of Team GB battled their way to a bronze medal.
"The support that she gave us and the way she carried herself through what was a really difficult time was outstanding," Maguire continued.
"It was very important for us that we were focused on the job and Natalie made it easy.
"She didn't go about moping and potentially distracting us. She was a credit to herself and GB Hockey."