Ireland beat Malaysia to win bronze in Champions Challenge 1
Last updated on .From the section Hockey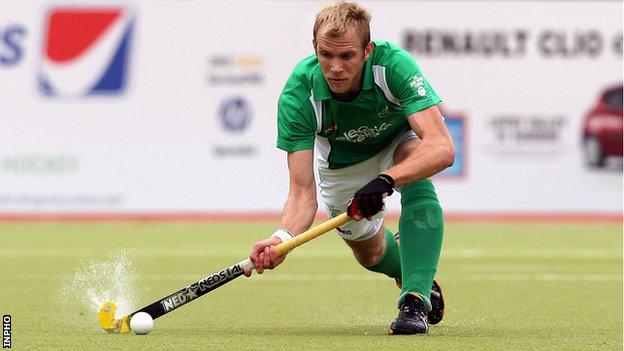 Peter Caruth scored a golden goal in extra-time to give Ireland a 4-3 win over Malaysia in the Champions Challenge 1 third/fourth play-off.
Geoff McCabe put the Irish ahead in Quilmes and Malaysia levelled before Conor Harte made it 2-1.
Malaysia netted twice in the second half before Harte struck the equaliser with just two minutes left.
Caruth fired home the winner late in extra-time to secure third place and the bronze medal.
"It's a really pleasing end to a positive 10 days and we were able to finish with our best performance of the tournament.," said Ireland coach Andrew Meredith.
Ireland were defeated 2-1 by hosts Argentina in the semi-finals on Saturday.