Hockey World League: top teams head for London
Last updated on .From the section Hockey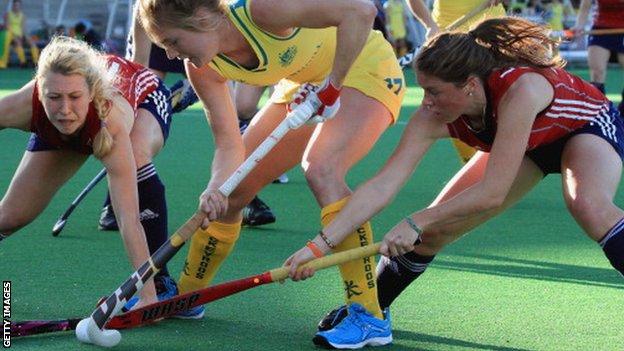 Eight of the world's top teams will converge on London this summer for the Hockey World League semi-final.
The teams - England, Argentina, Australia, China and four other qualifiers - will compete for a place at the 2014 World Cup, and the World League Finals in Argentina.
The tournament, which runs from 22-30 June, will be held at the University of Westminster Sports Ground, Chiswick.
The four other qualifiers, from World League Round 2, will be known in March.
England captain Kate Walsh said: "The support during the Olympics was incredible and we are delighted to have gained a lot of new fans who will be able to come and watch us in action again.
"Home support can make all the difference to our performances and we can't wait recreate the Riverbank atmosphere all over again.
"Hosting this tournament really shows the legacy of London 2012 starting to take shape for our sport."