Ireland lose to Italy and miss out on World League 3 spot
Last updated on .From the section Hockey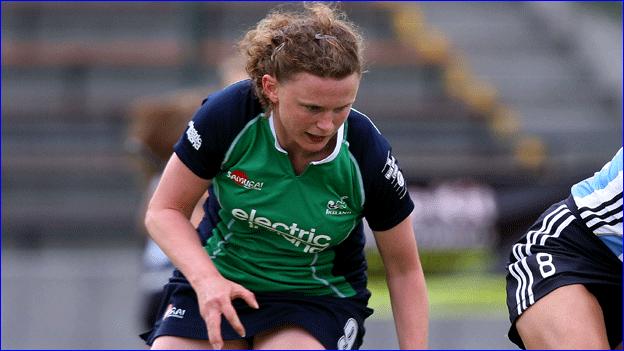 Ireland's women bowed out at World League 2 on Sunday following a narrow 1-0 defeat by Italy in Valencia, Spain.
Both teams went into the game knowing that a victory would guarantee them a spot at World League 3 in the summer.
The two sides failed to convert a number of penalty corners in the first half and Ireland were left to rue a number of missed chances in the second.
Italy grabbed the winner with 15 minutes remaining as Pacella stole in to slip the ball past Emma Gray.
"While we were wasteful with our opportunities, Italy took their goal chance well. In the end, Italy played well, defended well and protected their lead well, closing off our opportunities," said Irish coach Darren Smith after the game.
"This tournament showed us that we were found wanting in attack and that defensive mistakes at this level usually get punished," he continued.
The Irish girls had defeated hosts Spain 1-0 on Saturday to set up the battle with Italy.
Audrey O'Flynn struck the only goal late in the first half of the World League 2 clash as the Irish regrouped well from Tuesday's defeat by Belarus.