Olympic champions Germany beat Ireland to level series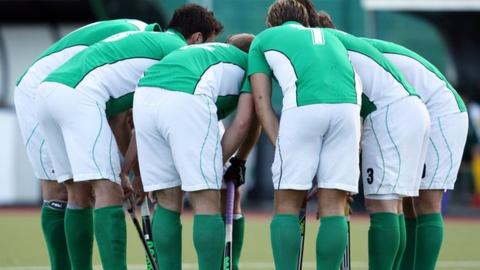 Olympic champions Germany bounced back from their shock defeat by Ireland on Friday by securing a 5-2 win to square the two-Test series in Heilbronn.
Goals from Seekers, Rurher and Deeke gave the hosts a 3-0 lead at the break with Grambusch adding a fourth.
Mikey Watt pulled one back and Windfeder made it 5-1 before Kyle Good scored a late consolation.
Alan Sothern, Chris Cargo, and Shane O'Donohue were on target in Ireland's memorable 3-2 victory on Friday.
Meanwhile, Ireland have been handed a tough pool draw for next month's World League semi-finals in Rotterdam.
Andrew Meredith's side will take on the hosts, New Zealand and India in Pool B in the tournament which takes place from 13-23 June.
The Irish will face India on 13 June, New Zealand two days later before the 17 June clash against the hosts.