Women's Hockey: England win bid to host World Cup in 2018
Last updated on .From the section Hockey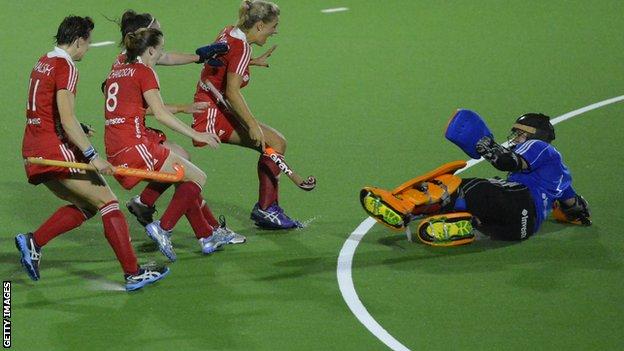 The International Hockey Federation has selected England as hosts of the 2018 women's World Cup.
England Hockey, which will also hold the 2015 EuroHockey Championships, held off the bid of New Zealand to secure the tournament.
"We're absolutely thrilled to have secured the World Cup," England Hockey chairman Philip Kimberley said.
"It's of huge importance to us as we look to build our momentum and increase the visibility of our sport."
India was selected to host the men's World Cup, which is planned for December 2018.
England Hockey will find out on Friday whether their bids to host the women's elite-level Champions Event in 2016 and the men's World League Round Three in 2017 have been successful.
Hockey's World Cup is held every four years and is second only to the Olympics in significance.
England's women were bronze medallists at the last World Cup in 2010.
They also won silver at last month's EuroHockey Championships.