Hockey plans changes for 2016 Olympics to boost appeal
Last updated on .From the section Hockey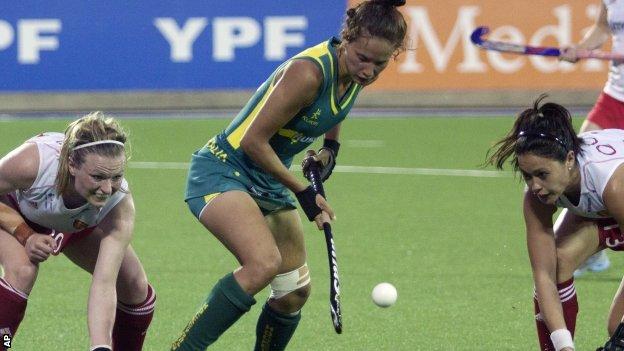 Hockey will be played with four quarters as part of radical changes to broaden the sport's appeal to broadcasters and fans.
It is hoped the changes announced today by the International Hockey Federation will make the game faster and more exciting for the 2016 Olympics in Rio de Janeiro.
The changes include four, 15-minute quarters replacing the previous two 35-minute halves, as well as 40-second timeouts following the award of a penalty corner and scoring a goal.
Leandro Negre, president of the International Hockey Federation, said: "Fans will have the opportunity to enjoy more replays and be more engaged with the event."
The four-quarter format has already been trialled in the Euro Hockey League and in India.
It will apply to all continental Olympic qualifying events from 1 September.