Hockey World Cup: England must stick together, says Harry Martin
Last updated on .From the section Hockey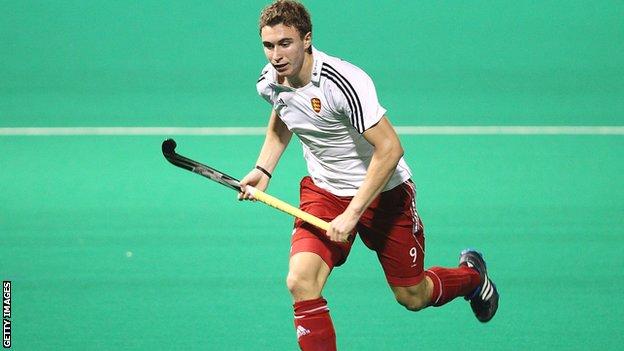 Beeston hockey player Harry Martin says England must stick together after they missed out on a medal at the World Cup in The Hague.
Martin said: "We are really gutted, there's a bit of shock. We felt really good coming into this.
"We have to stick together, ride this and come through stronger."
England have not won a medal at the World Cup since finishing as runners-up in 1986 and Sunday's defeat was hard to take for Martin.
He continued: "We have been coming fourth for too long. This was a chance and we did not do enough.
"There is a lot of emotion right now. We wanted it but I don't know if we showed that enough.
"We have got to take our chances at this level and we did not do that."
Martin believes England did not play their best hockey until Argentina had opened up their two-goal lead.
"We probably showed a lot more fight then," he added. "We said at the start that we have to make our own tempo against them.
"We did not do that and left it far too late."