Ireland beat South Africa in 4-2 London Cup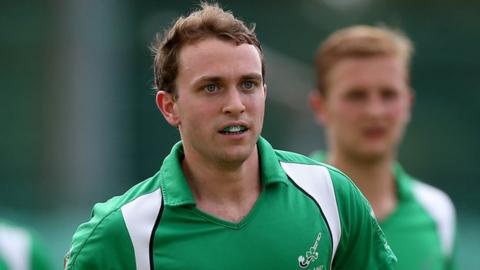 Ireland's men beat South Africa 4-2 in their first game of the London Cup four nations tournament at the Olympic Park in London.
Ireland broke the deadlock from their third penalty corner thanks to the striking power of Shane O'Donoghue.
South Africa levelled thanks to Taine Paton but Ireland stormed in to a 4-1 lead 4-1 up through Mitch Darling and two goals by Alan Sothern.
Lance Louw got one back for the higher-ranked South Africans.
Ireland are in action again on Thursday when they face Scotland (17:15 BST).
Coach Craig Fulton said: "I am happy, but we have plenty of room for improvement.
"We took our chances well against a physical South African team in what was a tough contest."