Ireland draw latest Three-Nations game against Spain in Dublin
Last updated on .From the section Hockey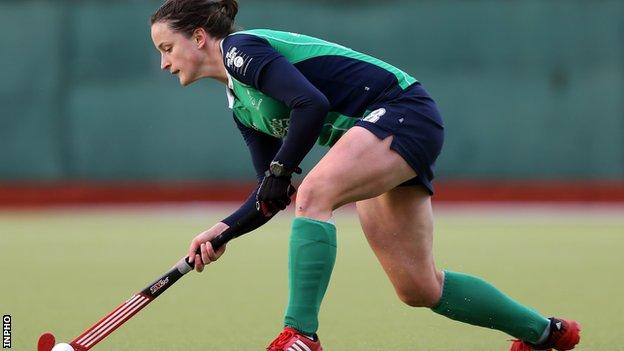 Ireland played out a 1-1 draw with Spain in their latest match in the Three-Nations series in Dublin on Thursday night.
Audrey O'Flynn put Ireland ahead in the ninth minute and the home side went close to doubling their lead.
However, Spain levelled in the 46th minute as Alicia Magaz fired home.
Anna O'Flanagan had a goal disallowed for the home side but despite their late pressure, the Spaniards held on for a draw.
Spain will be back in action against France on Friday at UCD with Ireland facing France on Saturday and the Spanish again on Sunday.