Guernsey beat Jersey to retain Channel Island hockey titles
Last updated on .From the section Hockey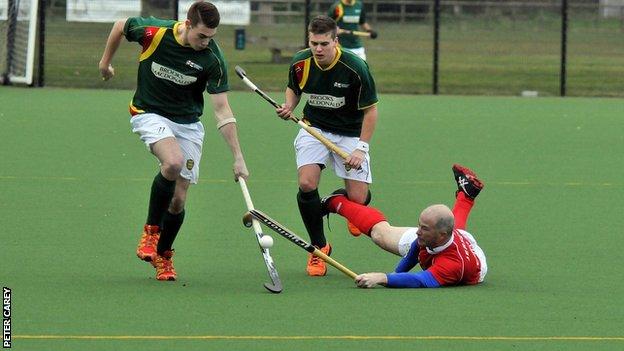 Guernsey retained their inter-island hockey titles after both the men's and women's teams beat Jersey.
Zak Damerell scored both of Guernsey's goals as the men beat their arch-rivals 2-1, while the women edged their clash with Jersey 1-0.
Guernsey's men, who beat Jersey 7-1 in the corresponding fixture last year, had a much harder task in 2015.
"That's one of the hardest inter-insular matches I think I've ever played," said captain Adie Peacegood.
Guernsey's men, who play in the next week, were the strong favourites to retain their title on home soil.
"We expected to win and that's a really dangerous thing to do against the old enemy," Peacegood told BBC Radio Guernsey.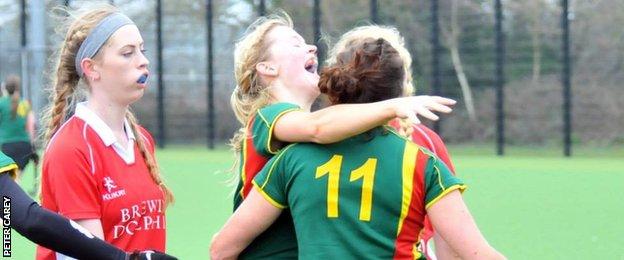 Jersey skipper Tom Millar says his side should be proud of their performance.
"We're going to hold our heads up high, we're proud of how we performed, it's a vast improvement for us on last season," he told BBC Radio Jersey.
"I'm not one to be delighted with a defeat, it's not what we came here for. We knew we were capable of competing with these guys and we did that for vast proportions of the match."
Guernsey women, who drew 0-0 with their rivals last year, had Lizzie Stonebridge's solitary goal to thank for their win.
"I'd say Guernsey dominated, we had most of the play and I'm not sure they had a shot on goal," Guernsey women's coach David Wray said.
"Fortunately we got the first goal, flittered with scoring a second and couldn't quite get there, but I think the better team won."