GB hockey captain: No chance of team sport medals without funding

Last updated on .From the section Olympics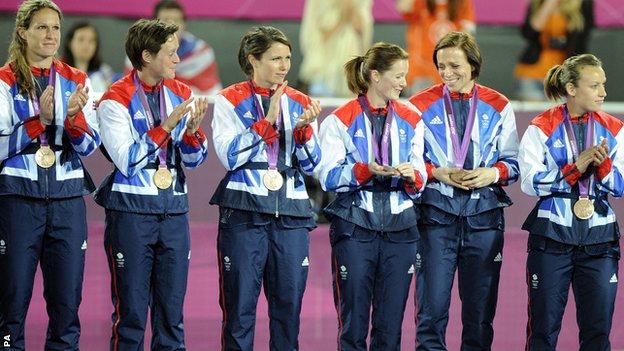 GB hockey captain Kate Richardson-Walsh says British athletes in team sports have no chance of success unless they are given proper funding.
Team GB won a record 185 medals across 30 Olympic and Paralympic sports at London 2012 but only one, hockey, was classed as an Olympic team sport.
This has led to calls for changes to the public funding model which rewards success with more money.
"You can't function without funding at elite level," said Richardson-Walsh.
In an Olympic context, the team sports are basketball, handball, hockey, football, volleyball, beach volleyball and water polo - those that are only played in team formats, and only have two competitions - men's and women's.
Richardson-Walsh and her team-mates combined to win that single bronze medal for a British team at London 2012, and women's hockey has provided the only other team medal GB has won at an Olympics since 1988.
Britain's record at the Paralympics is not much better either, with only two bronze medals from wheelchair basketball since 2000.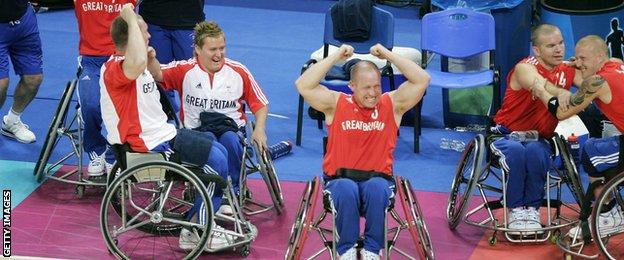 "I'm a team sport fanatic," added Richardson-Walsh, who also captained the England women's team to a silver medal at last year's Commonwealth Games.
"I love watching basketball and volleyball at the Olympics, and I want to see kids having the opportunity to compete, and the elite teams having the chance to thrive.
"So I'm always backing team sports and I really hope we can support them."
Hockey is the only Olympic team sport that is getting any UK Sport funding for Rio 2016. It had its funding increased by 4% from £15.5m to £16.1m after London 2012.
All the other sports, bar football, had some money for the last Games as Britain had host-nation places, but lost their funding after struggling for results.
How funding works
As well as bidding for and promoting top-class events, UK Sport is also responsible for allocating National Lottery and public money to Britain's Olympic and Paralympic hopefuls.
Set up in 1997, it has operated a strict "no compromise" approach to funding, backing proven winners at the expense of sports unlikely to win medals within eight years, or two Games cycles.
This strategy has helped Team GB climb from 36th in the medal table at Atlanta 1996, to third in both the Olympic and Paralympic medal table in London.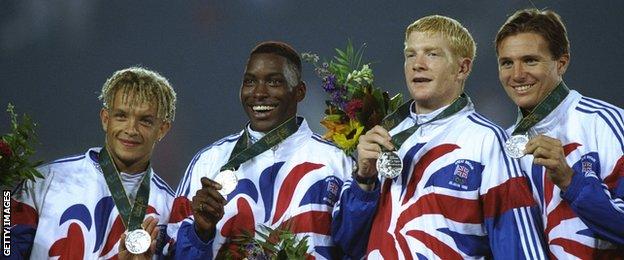 But this has been based on heavily backed medal-rich sports such as cycling, rowing and sailing, while basketball, handball, volleyball and water polo have received hardly any support at all.
This has led to criticism that team sports are not being given a fair chance to improve, that medals should not be the only measure of success and that funding decisions should be more closely connected to participation levels.
Basketball, for example, is played by more than 200,000 people in Britain every week, and is particularly popular with youngsters. But it was one of seven sports that had its funding cut after London 2012 and it needed an emergency loan from the grassroots funding agency Sport England just to meet travel costs for the men's and women's teams.
Last week, UK Sport announced it would take participation levels into account but otherwise not be making any significant change to its funding strategy after a three-month consultation process that involved all the governing bodies, politicians, relevant umbrella groups and, for the first time, members of the public.
The majority of respondents to the consultation from within sport backed the status quo, saying they feared diluting the impact of the £100m a year that UK Sport dishes out, and that medal potential was the only sensible way to allocate a finite public resource.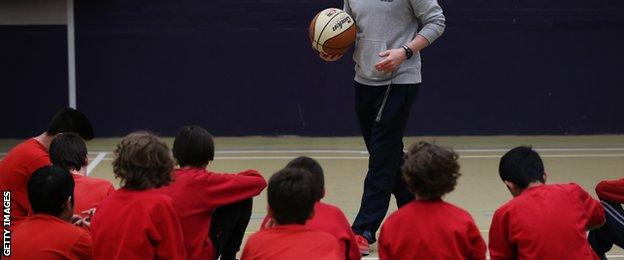 But the message from the 845 public responses was more mixed, with many pointing out team sports often need more time to develop, and produce more bang for their buck in terms of impact and actual medallists and are more likely to resonate with children.
UK Sport's chairman, Rod Carr, denied that the organisation was not listening and said participation levels would now be taken into account to break ties in funding decisions between two sports with equal medal potential.
He also said UK Sport wanted to pool Team GB's expertise in areas such as good governance, talent identification and sports science more effectively so under-performing team sports could learn from the more successful sports.
"Public funding is a privilege, it's not a right," said Carr.
"People wouldn't want us spending money on teams that perpetually underperform. So they've got to get to a level that justifies public money, and we will help them get to that level.
"But our role is to win medals and our stakeholders and the public have reaffirmed that is what they want. We have enough humility to listen but we're not going to throw the baby out with the bathwater for some team sports that are frankly a long way from medalling in Tokyo."