Lisnagarvey and Banbridge in Champions Trophy final
Last updated on .From the section Hockey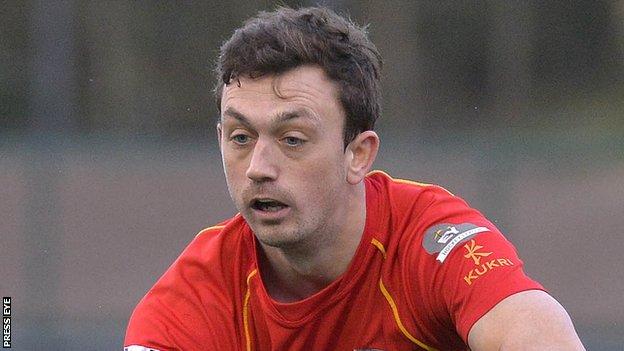 Lisnagarvey will face Banbridge in the inaugural men's EYHL Champions Trophy final on Sunday.
Garvey had a comfortable 3-1 win over Pembroke Wanderers in Saturday's semi-finals at Havelock Park while hosts Banbridge beat Monkstown on penalties.
There will be Ulster interest in the women's decider after Pegasus defeated Railway Union 2-0 and they will now meet Hermes who beat Ulster Elks 6-3.
Keeper Gareth Lennox made four saves in Bann's shoot-out win after a 2-2 draw.
The County Down team had seized the initiative in the second quarter with two goals from Bruce McCandless.
Monkstown fought back after the interval with Richard Sykes getting them on the board with a drag-flick from a penalty corner and just a minute into the fourth quarter Lee Cole picked his spot to thump home a fine equaliser.
In the shoot-out and Lennox denied Davy Carson, Kyle Good, Gareth Watkins and Stephen Cole with Eugene Magee and Peter Brown scoring for Banbridge.
Lisnagarvey saw off the challenge of Pembroke Wanderers with an early rebound knocked in by Andy Williamson settling any nerves.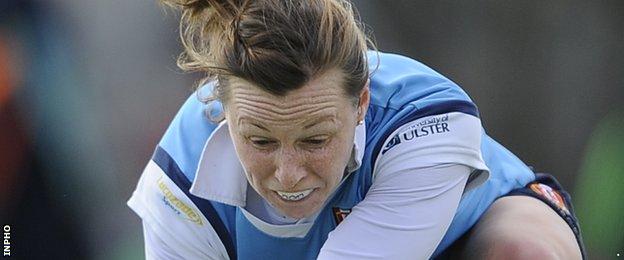 Timmy Cockram's direct drag-flick from a penalty corner put Garvey 2-0 up and in cruise control.
When Jack Ryan pulled a goal back Garbey quickly responded with Daniel Buser scoring to leave the score 3-1.
Two goals in the final quarter saw Pegasus not only reach the final, but with league champions Hermes also winning it means the Belfast side have already clinched a place in Europe.
The deadlock was broken with 13 minutes remaining when Taite Doherty created and then finished the move and any hopes of a comeback by Railway Union were dashed when player of the match Steph Thompson swept home the second goal.
The Ulster Elks will have the Irish Senior Cup title to look back upon at the end of the season as they were no match for Hermes despite Megan Frazer giving them an early lead with a terrific run a strike.
However from the moment Chloe Watkins equalised with a penalty stroke, Hermes seized control of the game and three quick goals in the second quarter put the result beyond doubt although the Elks defence played their part in their downfall.
Naomi Carroll scored twice and Anna O'Flanagan made it 4-1 at half-time. The same player added a fifth goal shortly after the restart and Rosie Carrigan made it 6-1.
Elks rallied with late goals from Emily O'Leary and Anna Kozniuk.