Men's Champions Trophy: GB men target historic pre-Olympic title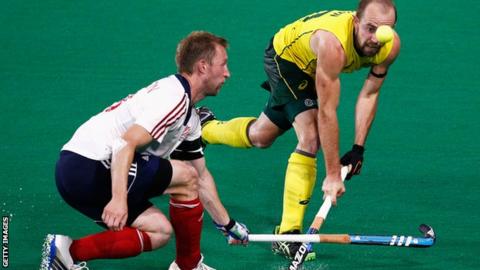 Men's Champions Trophy
Host: Queen Elizabeth Park, London. Dates: 10-17 June
Coverage: Text reports and select video highlights of all GB matches on the BBC Sport website.
Great Britain's men hope winning the Champions Trophy for the first time will boost their prospects of Olympic success in Rio.
Britain, who finished fourth at London 2012, return to the Queen Elizabeth Park to face five of the world's top seven teams in the week-long event.
They face Australia, the top-ranked side, in their first match on Friday.
"We expect to be very competitive and on the last day to be right up there," said captain Barry Middleton.
"We've proved that on our day we can beat any of the teams here over the last four years, it's whether we can put together six games in a short period of time and play our best when you're tired.
"We want to win not just in terms of Rio, but also because this is a prestigious tournament we haven't won't before."
England were Champions Trophy runners-up in 2010 while Britain came second in 1985.
Wing-back Adam Dixon missed the London 2012 Games after failing to make the final squad but is determined to secure his place this time.
"I was devastated to miss out," he said. "It was really tough and you go through so many emotions. I said 'I'm done with hockey', but then that subsides and you think 'I'm only 25 and have years to come'.
"The Olympics was always my dream - it would have been foolish to give up. I've tried to make sure that I don't make the same mistakes again and give everything in training and be as consistent as possible.
"If I can get to Rio it would be fantastic, but we have wider ambitions and need to show we can be major medal contenders."