BBC Sport - Ireland's Johnny Bell looks ahead to 'pinnacle' of his career in Rio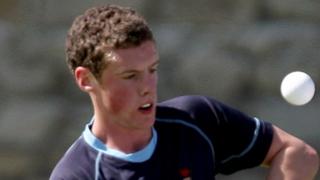 Ireland targeting Rio hockey medal - Bell
Lisnagarvey captain Johnny Bell says competing for the Ireland men's hockey team at the Olympic Games in Rio will be "the pinnacle of his career".
"It's been an incredible journey and to be selected for the Olympics is something special. We are in history making, unchartered waters.
"We'll be going there with the aim of winning a medal and we'll see where we end up," said Bell.
Top videos