Ireland's men to face Pakistan in three-match series at Lisnagarvey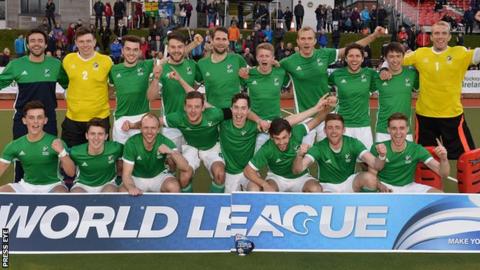 Ireland will face three-times Olympic champions Pakistan in a three-match series at Lisnagarvey early next month.
The games on 1, 3 and 4 June will form part of Ireland's preparations for the World League 3, World Cup qualifying tournament in South Africa in July.
Ireland will also face England at Bisham Abbey in games on 27 and 28 May.
In addition, Ireland will play against Germany, Spain and Austria at the Hamburg Masters which takes place from 22-25 June.
In addition to winning the Olympic title in 1960, 1968 and 1984, Pakistan have earned six World Cup triumphs, the last of which came in 1994.
However, their form has dipped over the last 20 years and they are currently ranked 13th in the world - four spots behind Craig Fulton's Ireland squad.
"We have a good build up in preparation to World League and are looking forward to starting our training camp this weekend and playing our first matches at the end of the month," said Fulton.
"We're very pleased to be welcoming Pakistan to Belfast for a 3-match series at the beginning of June.
"It will be great to play in front of a home crowd and play against a skilled team who are gearing up for their own World League campaign in London."