Hockey: Scotland Women 0-1 Wales Women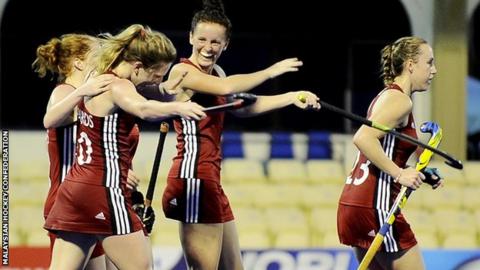 Wales Women hockey beat Scotland 1-0 to wrap up their three-Test series with a game to spare.
Wales beat Scotland Women for the first time in more than a decade in the first of a three-Test series in Glasgow on Friday.
They achieved victory in the series thanks to Tina Evans, who scored the only goal of Sunday's second Test.
Wales will look to complete a clean sweep over their rivals is the final match on Monday, 29 May, 11:00 BST.