Hockey World League: England name 18-strong squad for semi-finals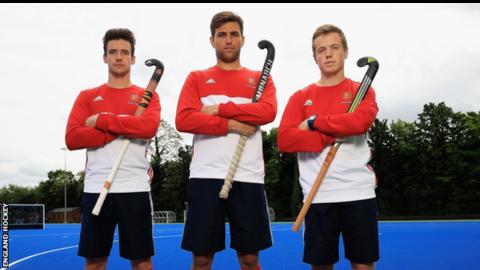 England men's team have announced an 18-strong squad for the Hockey World League semi-finals, a World Cup qualification event starting in London on 15 June.
Captaincy trio George Pinner, Ian Sloan and Phil Roper will lead the side following their appointments.
Former skipper Barry Middleton will add to his 379 international appearances.
The hosts play Argentina in their Pool B opener on 18 June, with China, South Korea and Malaysia making up the group.
The World League semi-finals provide the opportunity of places at the prestigious end-of-year Hockey World League as well as automatic qualification for the 2018 World Cup with both events being held in India.
Full England squad:
Goalkeepers: George Pinner (C), Harry Gibson
Defenders: Brendan Creed, Michael Hoare, Liam Sanford, Henry Weir, Ollie Willars
Midfield: Ian Sloan (C), David Ames, David Condon, Adam Dixon, David Goodfield, Harry Martin, Barry Middleton
Forwards: Phil Roper (C), Mark Gleghorne, Chris Griffiths, Sam Ward