EuroHockey 2017: Ireland draw with Austria to retain top-flight status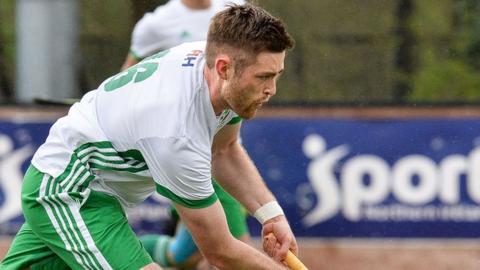 Ireland's men retained their top-flight EuroHockey status after drawing 2-2 against Austria in their last match in the tournament in Amsterdam.
Michael Korper gave Austria an early lead but after Alan Sothern equalised before half-time, Shane O'Donoghue put the Irish ahead.
Korper equalised in the closing stages but despite further intense late Austrian pressure, the Irish held on.
The draw meant that the Austrians are relegated.
"I thought overall on the day we were the better team," said Ireland coach Craig Fulton.
"We were comfortable in the second half, I thought we could have scored 1 or 2 more but it was always close.
"Overall, we have huge strength in depth in our squad and with a year to go till the World Cup it's the perfect place to be".
Both the Irish men and women ended sixth - exactly where their pre-tournament world ranking suggested they should.