Great Britain beaten by Argentina on Alex Danson's 100th appearance
Last updated on .From the section Hockey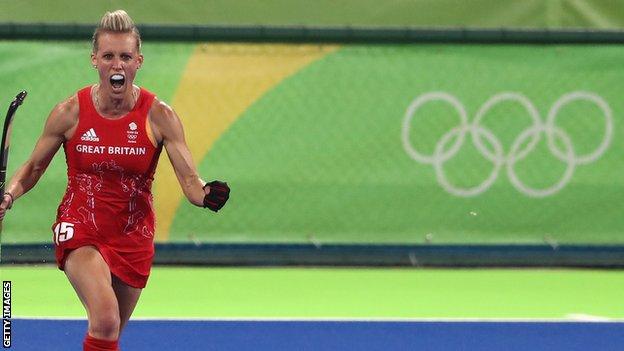 Captain Alex Danson's 100th Great Britain appearance ended in defeat as Argentina won the second Test between the sides in as many days.
As in Saturday's opener, Britain took an early lead in Rosario, Elena Rayer scrambling home in the seventh minute.
Delfina Merino took advantage of a defensive mistake to equalise before Mario Granatto's neat lifted finish put the hosts in front at half-time.
Julieta Jankunas wrapped up a 3-1 victory in the third period.
There are three Tests remaining in the five-match series - on 14, 16 and 17 February at the Luciana Aymar Stadium.