Ireland hockey: Dutchman Alexander Cox named new national men's coach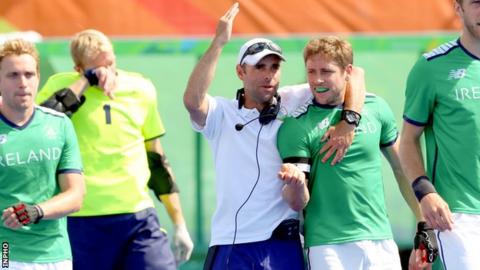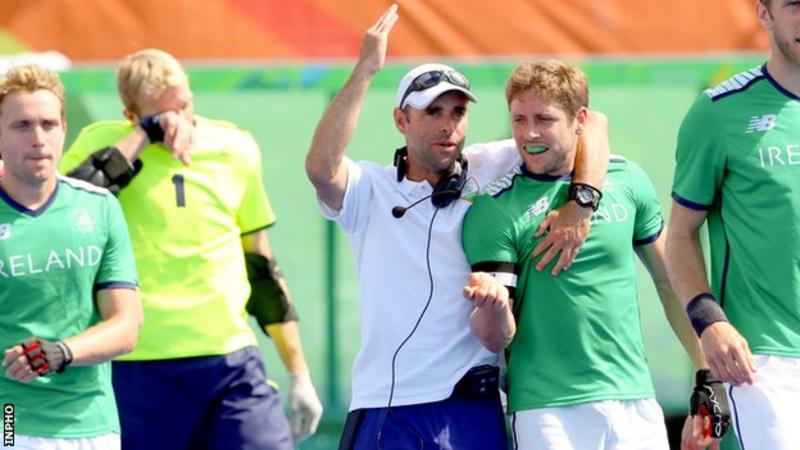 Hockey Ireland has appointed highly-rated Dutchman Alexander Cox as the new coach of Ireland men's team.
Dutch-based Cox, previously assistant coach to both the Netherlands men's and women's sides, succeeds Craig Fulton who stepped down last month.
South African Fulton left the Ireland role to become assistant coach to the Belgian men's team.
Cox helped guide the Netherlands women to the Olympic title in 2012 and is head coach of Dutch club SV Kampong.
He will remain in the Kampong role where his players include Ireland goalkeeper David Harte, who will be part of Ireland's squad at the World Cup in India later this year after Fulton guided the team to qualification.
Cox has led Kampong to two Dutch titles while his team also won the EuroHockey title two years ago.
Hockey Ireland chief executive Jerome Pels said that Cox's "experience speaks for itself".
"We feel he is the right person to lead the Green Machine in this exciting World Cup year," said Pels.
Cox described his appointment to the Ireland past an an "honour".
"The Irish culture, the work ethic and persistence of the team, motivates me to start our preparation towards the World Cup in India," said the Dutchman.
"I'm looking forward to working with the team, staff and Hockey Ireland."
Cox will start in the role on 1 August after the team defends the 4Nations Cup in Dusseldorf against Argentina, Germany and France later this week.
Harte will captain the squad in Dusseldorf while assistant coaches Jonny Caren, Kai de Jager and John Bessell will be in charge of the team.
Ireland squad for 4Nations Cup
David Harte (capt), Jamie Carr, John Jackson, Jonny Bell, Matthew Bell, Luke Madeley, Matthew Nelson, Alan Sothern, Peter Caruth, Sean Murray, John McKee, Owen Magee, Michael Robson, Daragh Walsh, Paul Gleghorne, Jeremy Duncan, Lee Cole, Stuart Loughrey, Stephen Cole.
Matches
26 July: Ireland v Argentina - 16:00 BST
27 July: Ireland v Germany - 18:15
29 July: Ireland v France - 08:30