Women's Champions Trophy 2018: Great Britain lose 1-0 to Argentina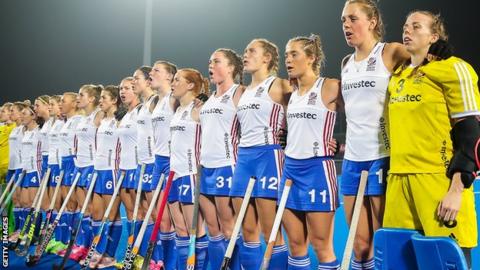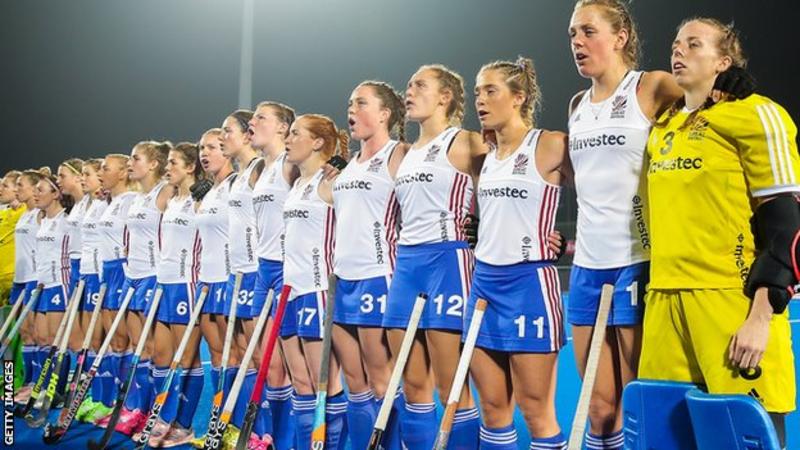 Great Britain lost 1-0 to Argentina in their final round-robin Champions Trophy match, ending their hopes of qualifying for the bronze medal match.
As a result, Argentina will play hosts China for the bronze, while GB face Japan for fifth place.
The Las Leonas took an early lead via Victoria Sauze and defended resolutely to restrict Britain's chances.
Sarah Jones had GB's best opening but she was denied by a brilliant save by Argentina keeper Belen Succi.
Reigning Olympic champions GB also lost to The Netherlands and Australia at the event in China.
They drew 2-2 with both the hosts and Japan, despite taking an initial two-goal lead against the Japanese.
Meanwhile, undefeated The Netherlands, who had already qualified to play Australia in the final, beat China 2-1 in their last round-robin game, while Japan secured a 3-1 victory over the Hockeyroos.
GB play Japan at 06:00 GMT on Sunday, with the bronze medal match following at 08:15 GMT and the pushback for the final scheduled for 10:30 GMT.