Champions Trophy: Great Britain beat Japan 2-1 to finish fifth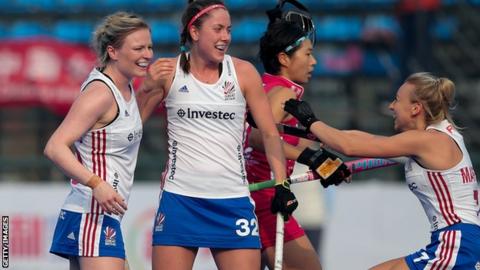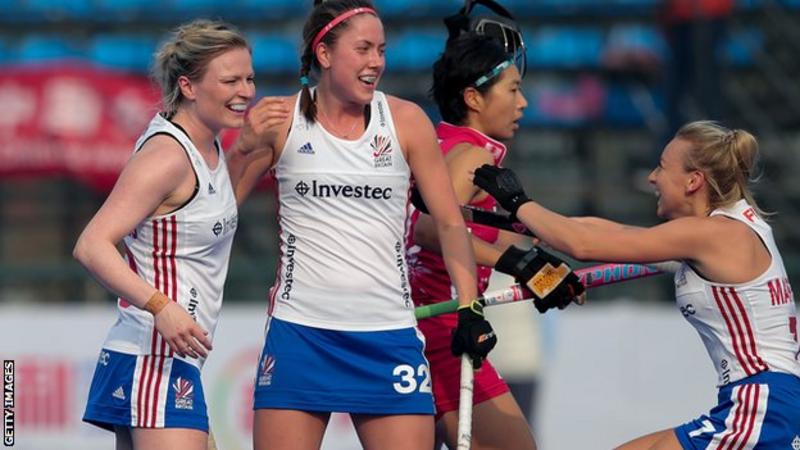 Great Britain beat Japan 2-1 in the Champions Trophy to finish fifth at the annual tournament in China.
A Hannah Martin strike and Amy Costello's first goal for Britain secured their first win of the event.
The Olympic champions had to come from behind after Yui Ishibashi put Japan ahead in the fourth minute.
"We've had to work hard in this tournament, it's not quite gone our way but we've had some positives," said GB head coach David Ralph.
"It was important for us to grab that momentum back so coming back so quickly gave us a bit of life, a bit of energy in our legs for the rest of the game."
GB had finished bottom of the round-robin pool after two draws and three defeats, missing out on the bronze medal match following a 1-0 loss to Argentina on Saturday.
The Netherlands were too strong for Australia in the final, winning 5-1 to claim their seventh title, while the Las Leonas won bronze with a 6-0 victory over hosts China.