Inquiry over Guernsey race meeting cancellation
Last updated on .From the section Horse Racing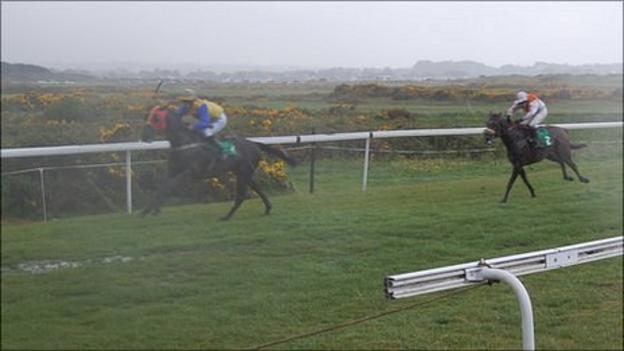 An inquiry is going to be held into how and why a decision to end Guernsey's race meeting early on Monday was made.
The event at L'Ancresse Common was cancelled after two of the five races had been run over fears for the horses' safety due to heavy rain.
Guernsey Race Club president Jim Jamoneau said: "In hindsight the decision was made too quickly.
"Once they'd made the decision, within 20 minutes it stopped raining and the sun came out."
He continued: "It was cold and a lot of people left but there was still a lot of people there. We'll see what can be learnt from this for another day."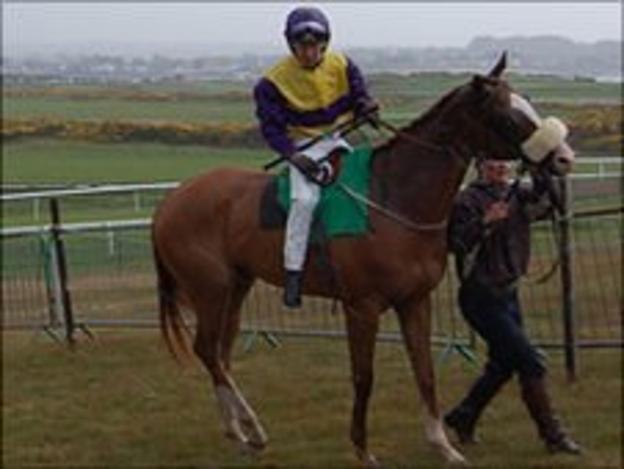 It was the first time the annual event had been cancelled since its return in 2005, after a 13-year absence.
The event also saw a horse put down after being injured.
Crianza, from Jersey, suffered a major injury to one of its legs during the second race of the day, although it did not fall.
The horse was taken for treatment by course vet David Jeffery, and later put to sleep.
The five-year-old chestnut mare was owned by the UB40 Partnership and trained by Joan Le Brocq.