Cornelius Lysaght explains severity of BHA's charges

By Cornelius Lysaght
BBC horse racing correspondent
Last updated on .From the section Horse Racing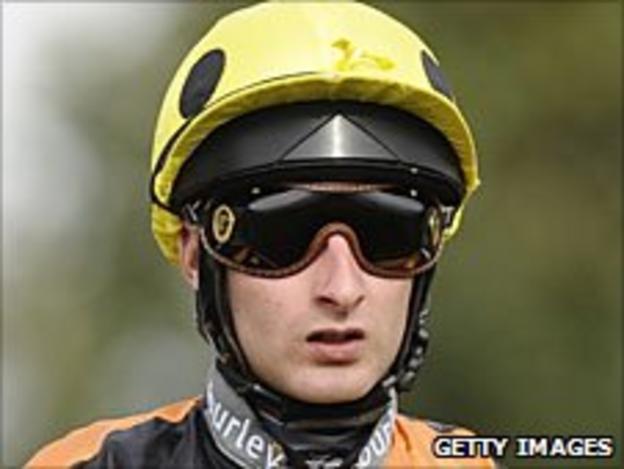 Rumours that have been circulating for several weeks finally saw the cold light of day on Friday when 13 people were charged by the British Horseracing Authority (BHA) with corrupt practices.
All face potentially lengthy bans from the sport, and, clearly, in the case of the four jockeys and one jockey-turned-trainer, a loss of their livelihoods.
The accusation is that the jockeys - Greg Fairley, Kirsty Milczarek, Paul Doe, Jimmy Quinn and (now trainer) Paul Fitzsimons - passed on inside information, for reward, to racehorse owners Maurice Sines and James Crickmore and others.
Additionally, they are said to have prevented named mounts from achieving the best possible finishing position in 10 races at Lingfield, Wolverhampton, Kempton, Bath and Catterick during 2009.
The BHA claims that the information was used to 'lay to lose' - offer bets to other punters - on online betting exchanges as well as to gamble with traditional bookmakers.
Fairley, Milczarek, Quinn and Fitzsimons have insisted that they are innocent of any wrongdoing.
The jockeys are permitted to ride on, pending a disciplinary tribunal for which the BHA has set aside two working weeks in October.
The figures involved may not be household names, but are well-known within the racing industry.
Greg Fairley, 23, is one of the bright riding talents to have emerged from Hawick in the Scottish Borders, and was champion apprentice jockey in 2007. He is part of the powerful and successful racing stables run by trainer Mark Johnston at Middleham, North Yorkshire.
Kirsty Miczarek, 26, based in the Newmarket racing centre, has become one of the outstanding female jockeys riding in Britain today.
Paul Doe, 33, is a long-standing journeyman jockey on the southern circuit.
Jimmy Quinn, 43 on the day the charges were made public, is a well known 'lightweight' jockey, achieving his biggest success when partnering Kingsgate Native to victory in York's Nunthorpe Stakes (2007).
Paul Fitzsimons, 32, gave up his riding licence to concentrate on training horses at Upper Lambourn, Berkshire following the death of his partner Julia Tooth from cancer in December aged 41.
Maurice Sines and James Crickmore are racehorse owners and are, as such, licensed by the BHA, while the remaining people who have been charged have no formal standing within the sport.
The rules of racing state that guideline penalty for any jockey found guilty of "deliberately not riding a horse to obtain the best possible placing for personal reward or knowing it has been laid to lose" is five to 25 years disqualification.
"Corrupt or fraudulent practice" has an entry point of three years; "causing a licensed person to breach the betting/inside information rules" is six months; and passing information for reward can result in a three-year ban.