Royal Ascot: Hayley Turner relishes Ladies' Day
By Frank Keogh
BBC Sport at Ascot
Last updated on .From the section Horse Racing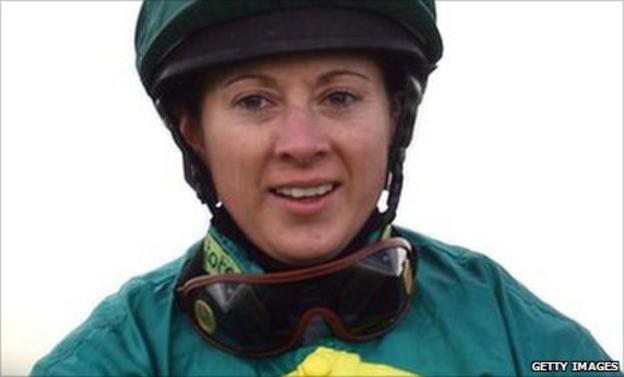 As Royal Ascot prepares for Ladies' Day, one lady is hoping she can beat the men to claim her first winner at the meeting.
Hayley Turner is a rarity in sport. A woman competing against the opposite sex at the highest level on equal terms.
The 28-year-old has broken new ground in riding more than 100 winners in a year. A pioneer who has helped inspire a new generation of female riders.
But what the Nottingham-born jockey craves is a winner on the big stage of Ascot, and fate is throwing a few stumbling blocks her way.
She was beaten by just a head on Margot Did last year as Memory won the Albany Stakes, leaving Gay Kellaway back in 1987 as the only female to have ridden a winner at the royal fixture.
"I was in front and just missed out, I just got collared. It was so annoying," she recalls.
"Having a winner at Royal Ascot is my mission in life. There's only one lady who's done it and I have to have a winner. I'm desperate for it."
And it is Margot Did who has inadvertently scuppered what Turner regarded as her best chance of a Royal Ascot winner - on Deacon Blues, trained by James Fanshawe, in the Wokingham Handicap on Saturday.
On Tuesday, Turner learned she would be required to partner the Michael Bell-trained filly at Ayr instead, with the Ascot ride going to top Irish jockey Johnny Murtagh.
"That's just racing. Margot Did is running in a listed race at Ayr so I have to ride her," Turner told BBC Sport.
"She's rated 112 and it's not often you get horses that good. I'm obviously not Ryan Moore or Frankie Dettori and in a position to jump on and off horses, so had to sacrifice my Wokingham favourite, and hope I will benefit in the long run."
She has two rides on Ladies' Day on Thursday - Crème Anglaise in the Ribblesdale Stakes and The Betchworth Kid in the Gold Cup.
Of her first mount, an 18-1 chance, she says: "She won well at Ascot second time out. She's going to improve and is a big horse who deserves to take her chance."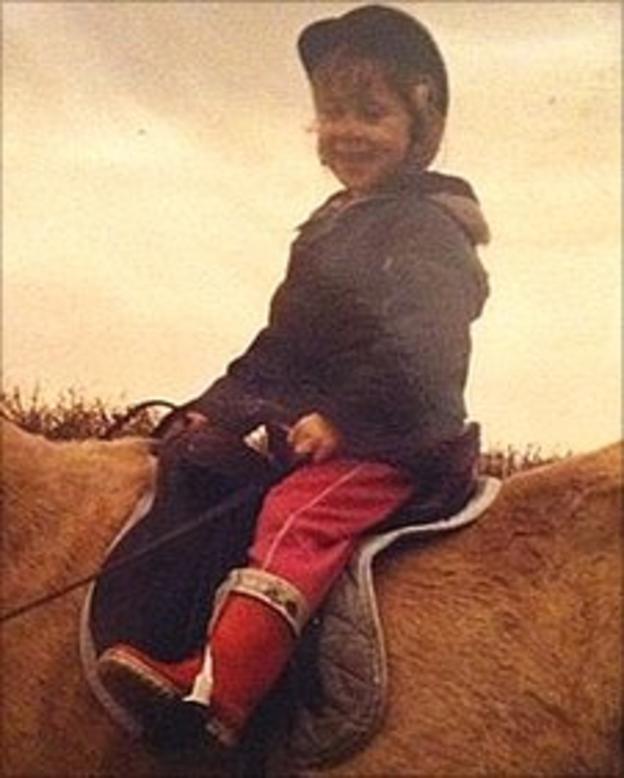 The Betchworth Kid is a 40-1 shot but has won three times under Turner.
"He's probably not Group One level but has been running really well," she adds.
"If you get lots of rain and some horses don't perform, then you never know. He takes some knowing, I do know him and he runs well for me. I've had a lot of races on him and I think he just likes me."
Turner herself is likeable. She is down to earth, has a cheeky sense of humour, and an enthusiasm for ideas to shake up horse racing.
"They need to make it a bit more fun. I suggested there should be an all-girl team in the Shergar Cup [the racing team event at Ascot in August] but I haven't heard anything back," she said.
"I told the girls in America and they were up for it. Maybe me, Emma-Jayne Wilson and Chantal Sutherland as a team."
Turner also wants to repeat her 2008 feat of riding 100 winners in a calendar year.
"At the time I didn't realise it was such a big deal," admits the Newmarket-based rider.
"Then I realised how difficult it is to do, so I would love to do it again to show it wasn't a fluke."
While not a victim of her own success, her progress has led to greater competition from other women jockeys, such as Cathy Gannon.
"It has opened a lot of doors for other girls. They see that it can be done, and I just want to keep in front," she says.
"I went over to America recently and there are loads of girls riding there when there didn't used to be. It's just expanding massively.
"If they are good enough, they will get on. I don't think people make such a big deal about it now. It's quite normal for a girl to be having rides at Royal Ascot."
But does the argument not apply, as in other sports, that many sportsmen are physically stronger than their female counterparts?
"The horses are the athletes at the end of the day. It's not just about strength being a jockey," she says.
"It's about being in the right place at the right time, placing your horses, knowing the form."
While one might expect the weighing room to be packed with testosterone, Turner paints a picture of equal opportunities.
"The lads will always help you and pull you up if you are doing something wrong," says Turner, who changes in a separate area from the men.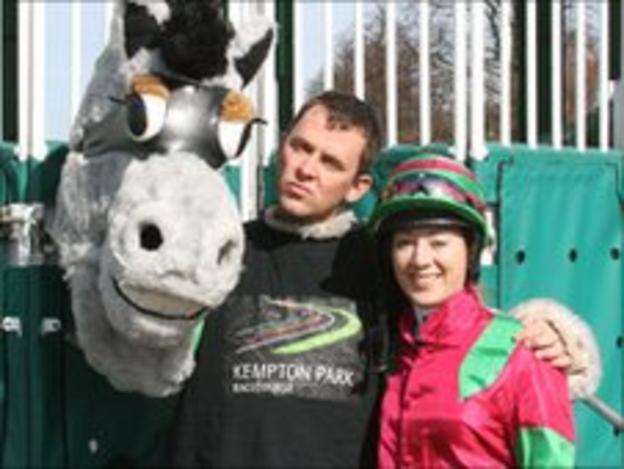 "They take the mickey all the time. I'm with them every day and good friends with them all. They know me and we all get on. You have to - the hours are stupid and you're in the car all the time."
Turner says she clocks up 50,000 miles a year travelling to races, and will often drive herself. The day can start at 0530 and finish at "stupid o'clock", depending on where she is required to ride.
And it can be a dangerous game. Turner was initially told by racing's rulers she could not ride in races for a year, later reduced to four months on appeal, following a head injury sustained in a stalls accident on the Newmarket gallops in March 2009.
"When I had my head injury and I was stood down for a year it was horrendous. I missed riding and missed going racing," she said,
"I was exercising a horse, and it fired me into the ground. I remember coming out of the stalls and that's about it for a few weeks.
"I bled from my ears, had bruising inside my head, concussion and all that malarkey. I wasn't nervous getting back on a horse - I didn't remember it hurting. I was really, really lucky."
Turner's profile picture on social networking site Twitter, where she has more than 6,000 followers, shows her on a horse at the age of three.
Her mother was a riding instructor, but she revealed it is 80-year-old grandmother Iris, back in Nottinghamshire, who is her biggest fan.
"My nana is the racing geek. She never bets but she has a hand-written record of every one of my rides and where it has been placed, and will be watching Ascot on TV," said Turner.
With her career victories mark now at 485, a winner on Thursday would change Turner's Ascot luck and bring her closer to the landmark figure of 500.