York Racecourse sets new record attendance in 2011
Last updated on .From the section Horse Racing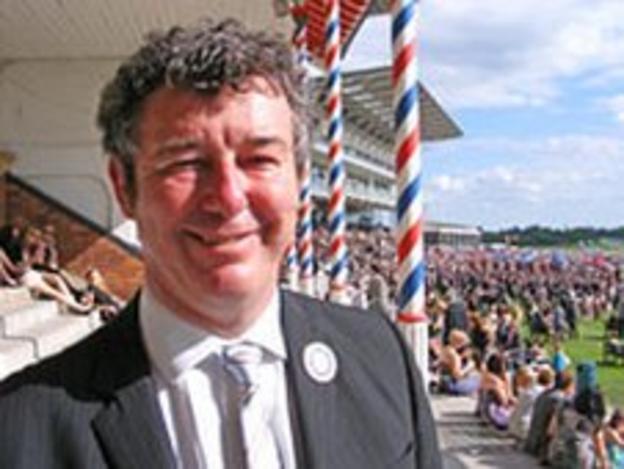 York Racecourse has set a new record attendance for the season for the third consecutive year.
The total attendance in 2011 was 361,087, which is over 3,000 more than the previous record set in 2010.
Marketing manager James Brennan told BBC Radio York: "There are big challenges for racing. The economy is effecting every leisure industry.
"But it's great that the people of York and North Yorkshire have supported us as a course."
The final figure included eight days that attracted over 20,000 racegoers and a record attendance for the four-day Ebor Festival of 93,316.
Brennan said: "It's a combination of some great racing that we offer and different things. We've worked hard this year.
"Lots of different things come together and we're blessed to be in such a wonderful city that attracts visitors anyway.
"We always invest in three areas. We invest it in prize money. This year that will be nearly £5m.
"We invest in the prize money and the future of the sport. We invest in the big facilities for racegoers and we invest in the experience. All of the money gets recycled.
"It's great when we do have the strong support of racegoers as well as the backing of our sponsors that we can keep making those commitments going forwards.
"We'll review all the feedback we've had over the year and we'll identify some ways of keeping investing the money to make the experience when better we hope come May 2012."