Timeform accuses British Horseracing Authority over 'non-triers'

By Cornelius Lysaght
BBC horse racing correspondent
Last updated on .From the section Horse Racing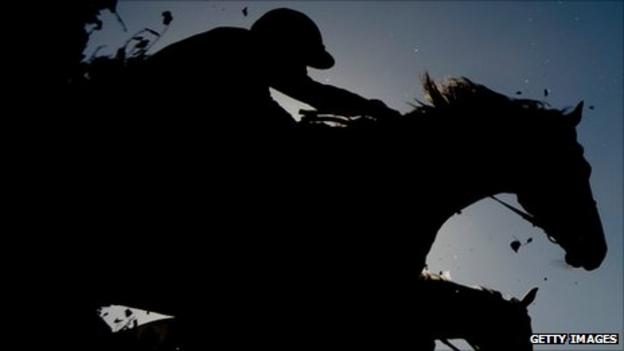 The British Horseracing Authority (BHA) is failing to crack down on "non-triers", according to a leading analyst of the sport.
Timeform's Chasers & Hurdlers annual claims cheating is rife in jump racing, with stewards "blind" to the practice in which jockeys deliberately limit their horses' chances.
Sources within the BHA said it was "disappointed" by the allegations.
It comes after a week of controversy surrounding rules on whip use.
Every horse which ran under National Hunt rules during the 2010-11 season receives a report and rating in the guide - its latest edition running to 1,112 pages.
While saying the latest season "produced a group of outstanding champions" including "tip-top young chaser" Long Run, Timeform's verdict on some other performances is more damning.
It declines to name names, but says: "The rules requiring horses to be ridden on their merits are regularly flouted, and transgressions in the jumping game... are arguably as widespread now as they have been for a long time.
"Non-triers are rarely picked up by the racecourse stewards... who seem blind to such things.
"The main responsibility for seeing that punters are not short-changed rests with the stewards, who must be seen to be imposing the rules with firmness and consistency.
"At times nowadays, at some of the more far-flung outposts of jump racing, it seems as if they are hardly imposing them at all."
The BHA is racing's regulator and is already facing a series of crises, most recently over the use of the whip, but also regarding its funding and the yet-to-be-published 2012 fixture list.
Starting this week four jockeys and one ex-professional rider face hearings for alleged corrupt practices, but all are from Flat racing, and not the jumping world at the centre of the allegations.
A spokesman for the BHA said it could not immediately comment.