Ripon reclaims Small Racecourse of the North award
Last updated on .From the section Horse Racing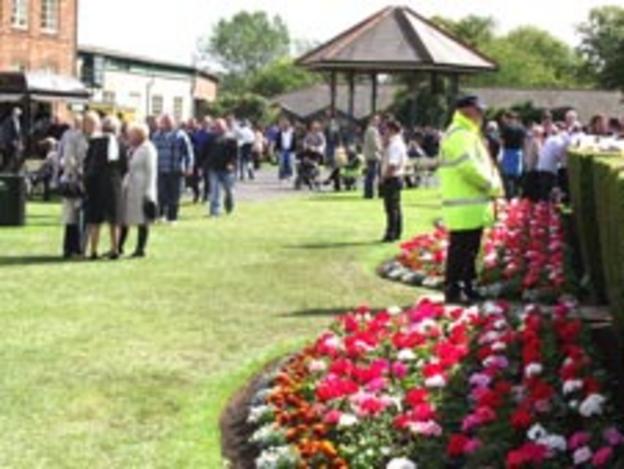 Ripon has won the Racegoers Club's Small Racecourse of the North award for the second time in three years.
Managing director and Clerk of the Course James Hutchinson told BBC Radio York: "It's a great accolade.
"The members of the Racegoers Club are THE people who go racing, probably the most regular racegoers in the country.
"I would guess they're looking at the level of facilities, services, and the quality of the racing that's on offer, and we seem to be up to scratch."
Ripon's attendances were "marginally down, by about four per cent on 2010," but Hutchinson was not too unhappy given the economic climate and the poor weather during their Summer Festival Saturday card in July.
"It was a bit unfortunate, it rained all morning and during the early part of racing, but as usual the sun got out later and we all had a good time," he added.
The weather was even worse, with gale force winds battering the course, when the award was announced on Thursday.
"We lost a very big tree yesterday which has knocked down part of a wall, so there's a job we're going to have to sort out. You worry about losing tiles of roofs and things but we keep an eye on it and keep checking," said Hutchinson.
A bar refurbishment is next on Ripon's list of proposed improvements.
"We have to keep trying to find new ways of atracting people here to the racecourse," said Hutchinson.