Grand National: Aintree runners and riders
Last updated on .From the section Horse Racing
Frank Keogh's Verdict:1 Treacle 2 West End Rocker 3 Cappa Bleu 4 Synchronised 5 Calgary Bay. I'm sweet on the chances of Treacle, who has been aimed at this race for an awful long time. Trainer's grandfather saddled a National winner, and his father rode two. Synchronised is respected while Calgary Bay was my selection last year.
(Number, form, name, age, weight, trainer, jockey)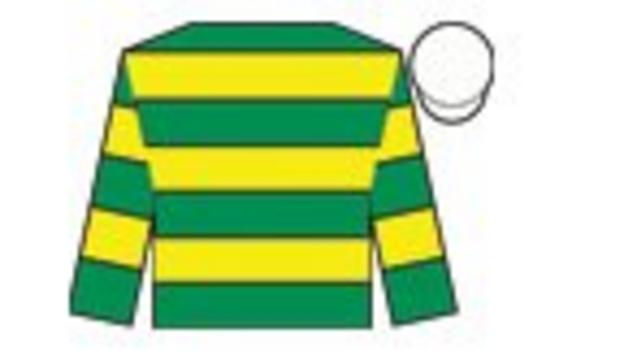 1 13-P0311 SYNCHRONISED 9-11-10
Jonjo O'Neill AP McCoy
Winner of last month's Cheltenham Gold Cup. Top weight bidding to become the first horse to do the double in the same season since Golden Miller in 1934. Former Welsh National victor has ability and stamina. Champion jockey, trainer and wealthy owner JP McManus combined to win National for first time with Don't Push It in 2010.
Rating: 7/10 Approximate odds: 7-1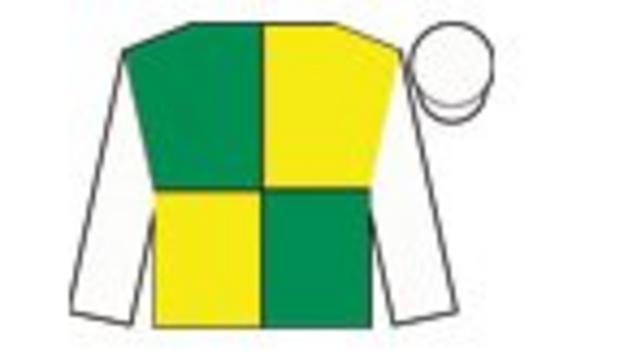 2 11/1121-4 BALLABRIGGS 11-11-09
Donald McCain Jason Maguire
Triumphed in the 2011 race, but has more weight to carry this time. First Grand National since the death in September of trainer's father Ginger, who saddled Red Rum to a record three wins. No horse has landed consecutive runnings since the legendary Rummy in the 1970s.
Rating: 7/10 Odds: 12-1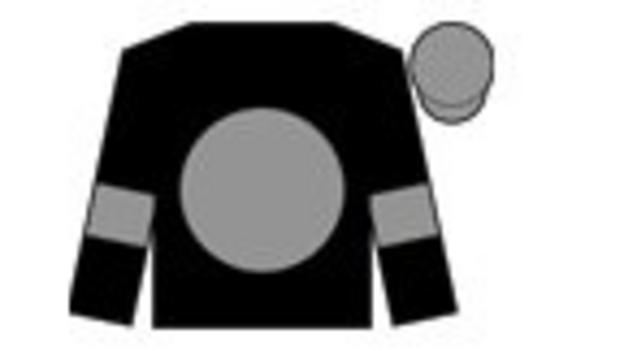 3 1/10P-13P WEIRD AL 9-11-08
Donald McCain Timmy Murphy
Second runner in the 2012 contest for last year's winning trainer. Lightly raced, he took the Charlie Hall Chase at Wetherby earlier in the season, but burst a blood vessel and was pulled up in the Cheltenham Gold Cup. Jockey won National on Comply Or Die four years ago.
Rating: 6/10 Odds: 40-1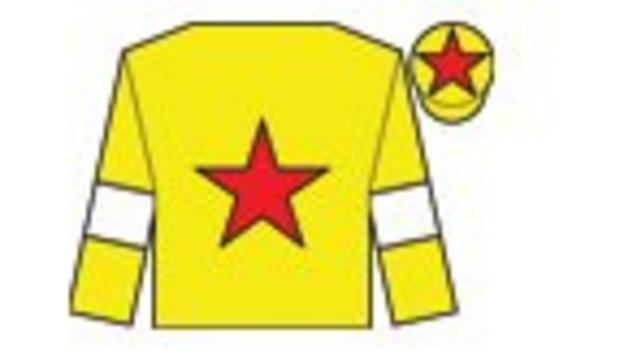 4 106-P422 NEPTUNE COLLONGES 11-11-06
Paul Nicholls Daryl Jacob
Grey boasts some smart form, including a third in 2008 Cheltenham Gold Cup behind stablemates Denman and Kauto Star. Was second in National trial at Haydock in February. Champion trainer has never won the big race despite 52 previous attempts.
Rating: 7/10 Odds: 25-1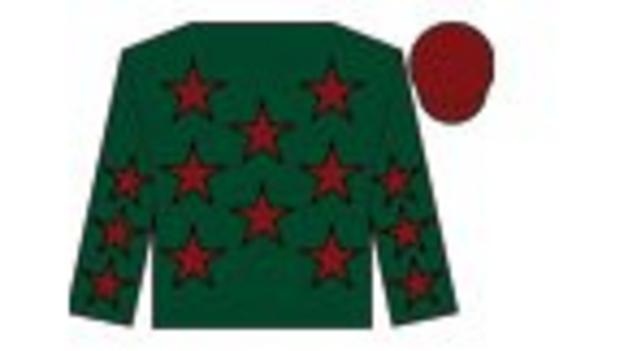 5 2F-0511 CALGARY BAY 9-11-06
Henrietta Knight Dominic Elsworth
My selection for last year's race after training legend Jenny Pitman told me in late 2009 he was an ideal Grand National contender. Fell at the fourth. Despite being allotted more weight this time, still looks the type that could run well. Has won last two races for trainer who guided Best Mate to three victories in Cheltenham Gold Cup.
Rating: 8/10 Odds: 25-1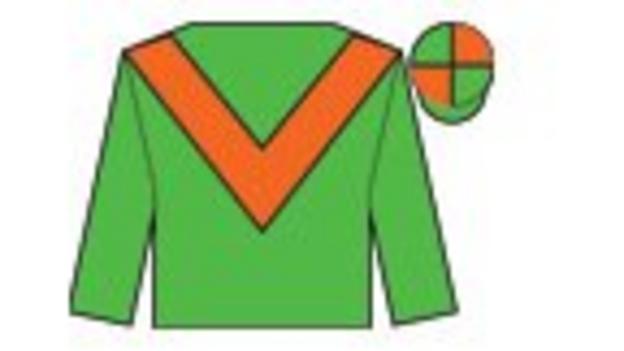 6 F-6041UP ALFA BEAT 8-11-05
John Hanlon IRE Davy Russell
Twice a winner of the Kerry National for Irish trainer, whose nickname 'Shark' dates back to his imposing size when playing hurling as a teenager. The grey gelding, who is a first Grand National runner for the former cattle trader, unseated his rider and was pulled up on his last two starts.
Rating: 7/10 Odds: 33-1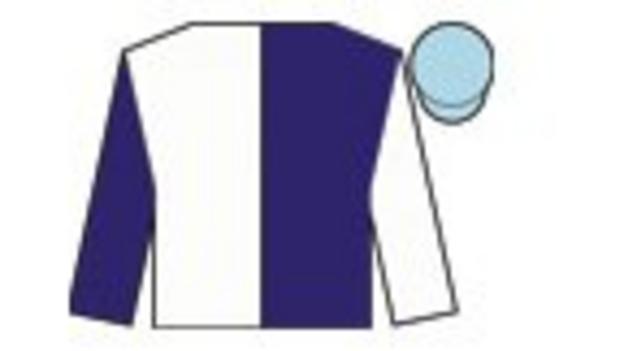 7 F01/35-23 PLANET OF SOUND 10-11-05
Philip Hobbs Richard Johnson
Understood to have been thriving at his Somerset stables. Trainer had 2002 runner-up Whats Up Boys. Based on fine second in the Hennessy Gold Cup at Newbury in November and 2010 Punchestown Gold Cup victory, is an interesting contender if he takes to the track.
Rating: 7/10 Odds: 25-1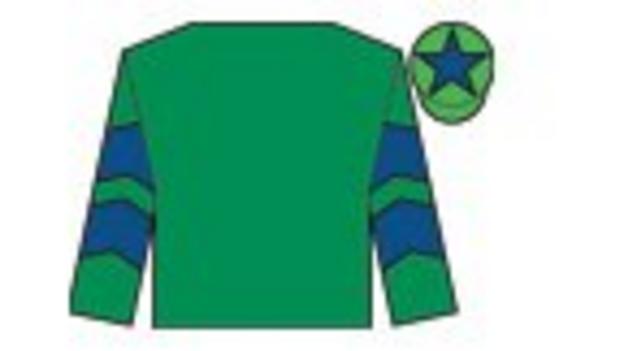 8 51U/022/2 BLACK APALACHI 13-11-03
Dessie Hughes IRE Denis O'Regan
Runner-up in 2010 National, this will be his fourth appearance after falling and unseating his rider the previous years. Familiar surroundings, but age against him - no 13-year-old has been placed for more than 40 years and the last equine teenager to win was Sergeant Murphy in 1924. Jockey reluctantly turned down Giles Cross as he would have struggled to make the low weight.
Rating: 6/10 Odds: 33-1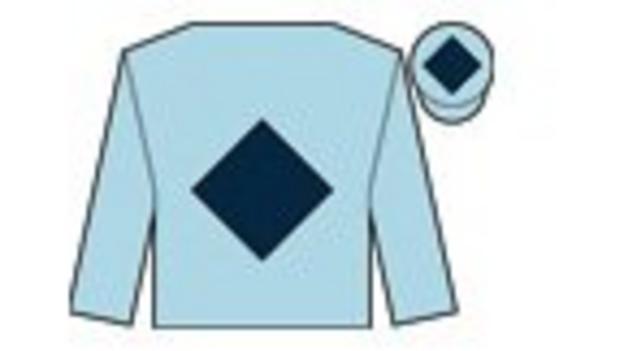 9 6/3U34-1F DEEP PURPLE 11-11-03
Evan Williams Jamie Moore
Showed his stamina at Sandown in December when winning after being stepped up to the three-and-a-half mile trip for the first time. Fall last time out was first in 19 starts over fences. Regular jockey prefers stablemate Cappa Bleu, but has decent replacement.
Rating: 7/10 Odds: 50-1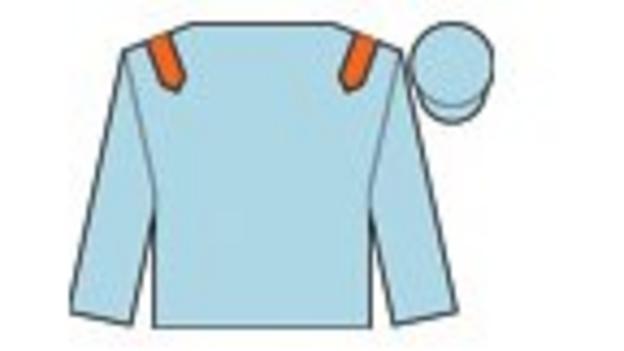 10 131/321-02 JUNIOR 9-11-02
David Pipe Tom Scudamore
Seeking remarkable treble in a career which has seen successes at Royal Ascot and the Cheltenham Festival. Trainer won race in 2008 with Comply Or Die. Stable were disappointed he did not make the cut for last year and seem confident this time round.
Rating: 7/10 Odds: 10-1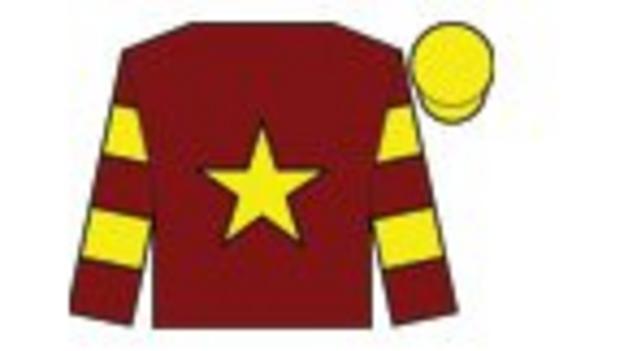 11 10-U3032 CHICAGO GREY 9-10-13
Gordon Elliott IRE Paul Carberry
Well supported in the weeks before the race for talented Irish trainer seeking his second National success after the 2007 triumph of Silver Birch. Winner of the four-mile chase at last year's Cheltenham Festival, he could only finish eighth when favourite for the subsequent Scottish National.
Rating: 7/10 Odds: 14-1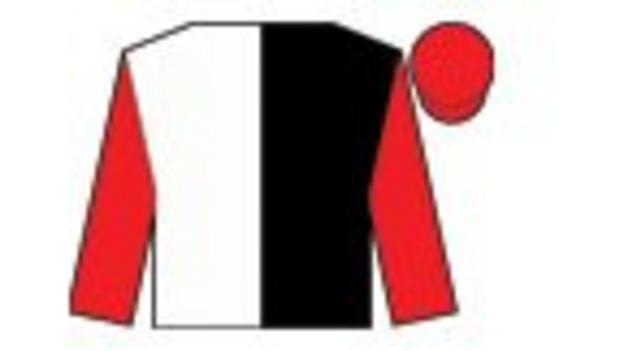 12 3100-015 TATENEN 8-10-13
Richard Rowe Andy Thornton
Winner of a valuable handicap chase at Ascot in January for the second year running, before disappointing at the same track a month later. Trainer was once jockey for Josh Gifford, who saddled Aldaniti to a fairytale success in 1981 and died in February of this year.
Rating: 6/10 Odds: 66-1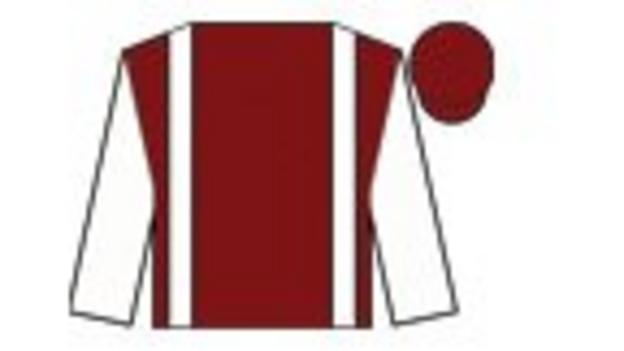 13 F11/-1111 SEABASS 9-10-12
Ted Walsh IRE Katie Walsh
Trainer's daughter takes the ride as she bids to become first female jockey to triumph in the Grand National. He saddled the 2000 winner Papillon, ridden by his son Ruby. She is no slouch, having triumphed previously at the Cheltenham Festival. Seabass has been successful in his last seven starts, including a point-to-point victory.
Rating: 8/10 Odds: 16-1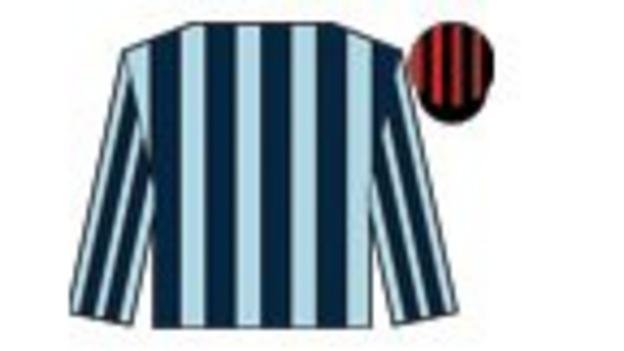 14 000-1122 SHAKALAKABOOMBOOM 8-10-12
Nicky Henderson Barry Geraghty
Has won four times over fences in last 18 months, but beaten into second by Calgary Bay at Doncaster in January. Trainer has never won National, although enjoyed a record-breaking Cheltenham Festival where he beat the all-time winners mark. In case you wondered, horses with six syllables in their name can win - see Numbersixvalverde in 2006.
Rating: 7/10 Odds: 20-1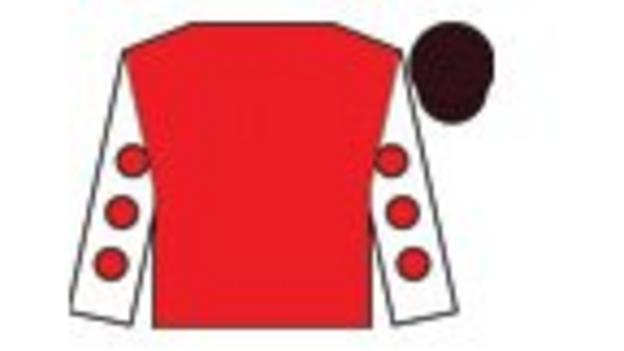 15 11PB-P1 WEST END ROCKER 10-10-12
Alan King Wayne Hutchinson
I had a dream that he would triumph on the eve of last year's National. He was brought down at Becher's Brook first time round. Did, however, go on to win at the course in December's Becher Chase. Was really impressive that day and a repeat performance should put him centre stage. Would appreciate soft going.
Rating: 8/10 Odds: 12-1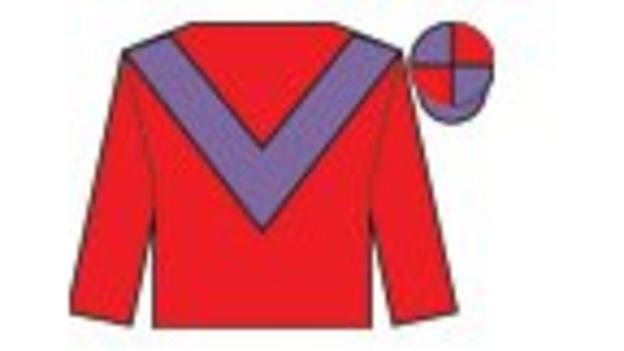 16 22-30112 ACCORDING TO PETE 11-10-12
Malcolm Jefferson Harry Haynes
Owned by Peter Nelson, who bred the horse on a one-acre piece of land next to his Yorkshire MOT servicing garage which also acts as the village newspaper shop. Delivered big wins at Wetherby and Haydock earlier in the season thanks to some excellent jumping, which should prove an asset around Aintree.
Rating: 6/10 Odds: 33-1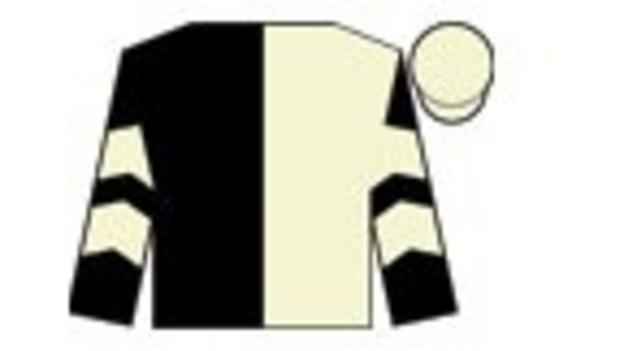 17 14P1-B1 ON HIS OWN 8-10-11
Willie Mullins IRE Paul Townend
Paul Townend comes in for a late ride after Ruby Walsh's injury. On His Own claimed the Thyestes Chase at Gowran Park in January, like trainer's Hedgehunter, who won that race the year before coming out on top in the National. Wealthy owner Graham Wylie switched stables last year after previous trainer Howard Johnson was given a four-year ban for welfare breaches.
Rating: 7/10 Odds: 14-1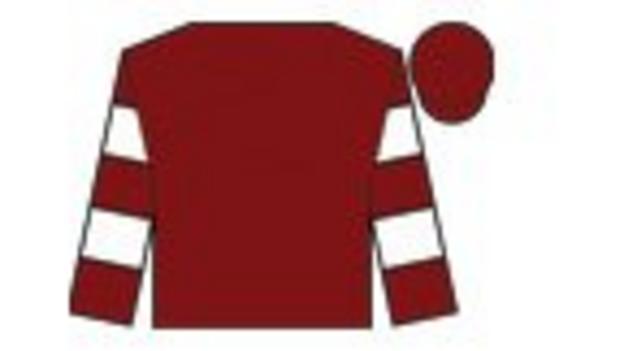 18 2113-1PP ALWAYS RIGHT 10-10-10
John Wade James Reveley
Showed stamina when third in last year's Scottish National over four miles. Successful at Kelso earlier this season, although was pulled up on his two subsequent appearances. Trainer also owns the horse, along with a quarrying and demolition business. Cannot see a groundbreaking win, but I'm not always right.
Rating: 6/10 Odds: 25-1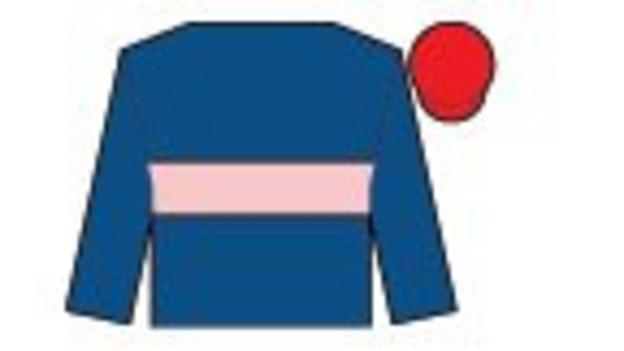 19 3F2P/-133 CAPPA BLEU 10-10-10
Evan Williams Paul Moloney
Third in the Welsh National, which can be a pointer to the Aintree version. Sprang to prominence when winning the Foxhunter Chase at the Cheltenham Festival in 2009 and went a little off the boil before returning to form this season. Welsh trainer likes his chances and jockey prefers him to State Of Play, who has finished in the National first four on three occasions.
Rating: 8/10 Odds: 14-1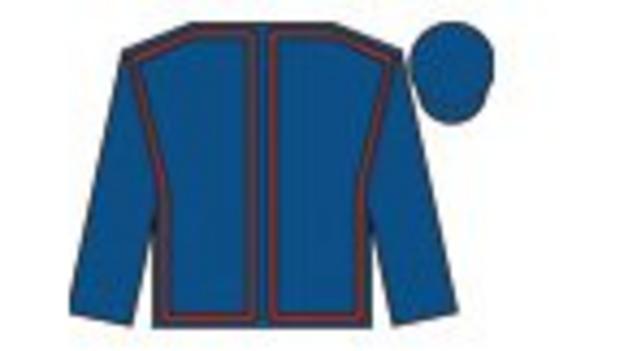 20 PU-345053 RARE BOB 10-10-09
Dessie Hughes IRE Bryan Cooper
Experienced campaigner has struggled to get his head in front recently, with one win from his last 17 races. Has finished well behind fellow National contenders Seabass and Black Apalachi this season and was fifth to West End Rocker in the Becher Chase at Aintree in December.
Rating: 5/10 Odds: 33-1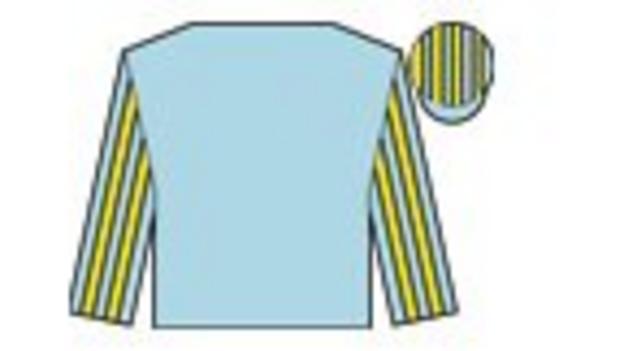 21 12-133F5 ORGANISEDCONFUSION 7-10-08
Arthur Moore IRE Nina Carberry
Can rider become the first female jockey to win the Grand National? She triumphed on him in last year's Irish version for her trainer uncle. Stats are against her. The last seven-year-old horse to win the National was Bogskar in 1940.
Rating: 7/10 Odds: 25-1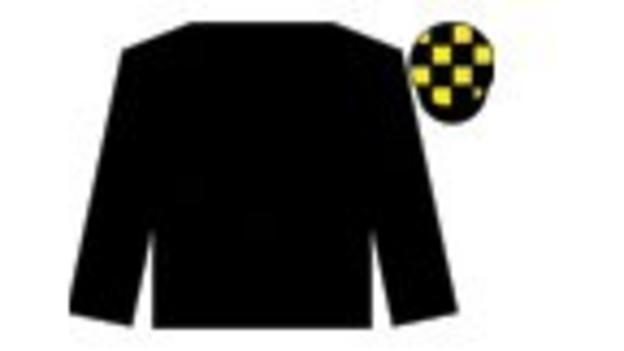 22 P/P-51423 TREACLE 11-10-08
Tom Taaffe IRE Andrew Lynch
Owner Bjorn Neilsen reportedly bought the horse eight years ago with the intention of winning the Grand National. Will his patience be rewarded? Winner of the Munster National in 2009 and shaped as though this demanding trip would suit when staying on to be third in the Irish Hennessy Gold Cup earlier this year.
Rating: 8/10 Odds: 20-1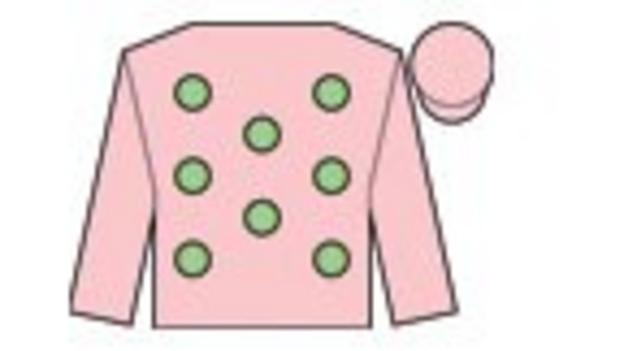 23 3/216-B430 THE MIDNIGHT CLUB 11-10-08
Willie Mullins IRE Andrew Tinkler
Went off favourite for last year's race. Finished sixth and needs to show more to feature this time. Has been dropped in the weights and trainer is respected. However, was well beaten in ninth behind winner Synchronised in the Cheltenham Gold Cup in March.
Rating: 6/10 Odds: 25-1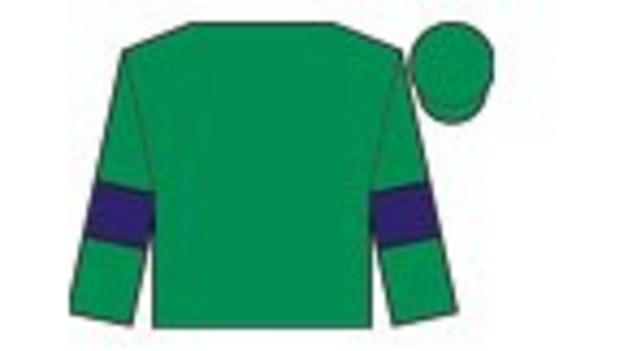 24 63F/-52PP0 MON MOME 12-10-08
Venetia Williams Aidan Coleman
Shock 100-1 winner of the race in 2009. Big price again this time for a previous winner and the type who could conceivably sneak into a place despite advancing years. Was third in the Cheltenham Gold Cup two years ago and ran well for a long way in that year's National before falling late on.
Rating: 7/10 Odds: 40-1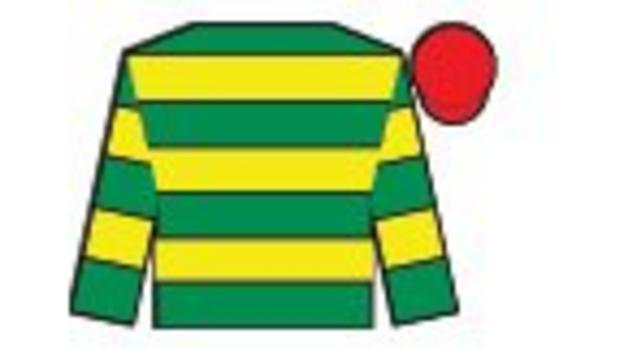 25 0P2F-60 ARBOR SUPREME 10-10-07
Jonjo O'Neill Mark Walsh
Unseated and fell in two previous Grand National runs for Willie Mullins. Owned by multi-millionaire JP McManus, has since changed trainer and runs for the man who triumphed with Don't Push It two years ago but hard to see a change of fortune over the demanding Aintree fences.
Rating: 6/10 Odds: 40-1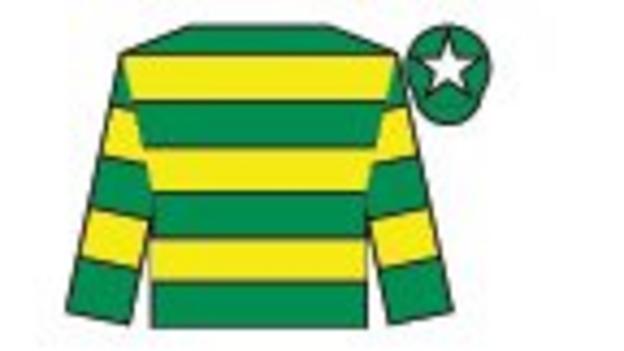 26 03F-30P01 SUNNYHILLBOY 9-10-05
Jonjo O'Neill Richie McLernon
Impressive winner at last month's Cheltenham Festival. Fine third when favourite for 2011 Irish Grand National. Won over hurdles at Grand National meeting three years ago. Has a nice weight and looks one of the more interesting contenders.
Rating: 7/10 Odds: 16-1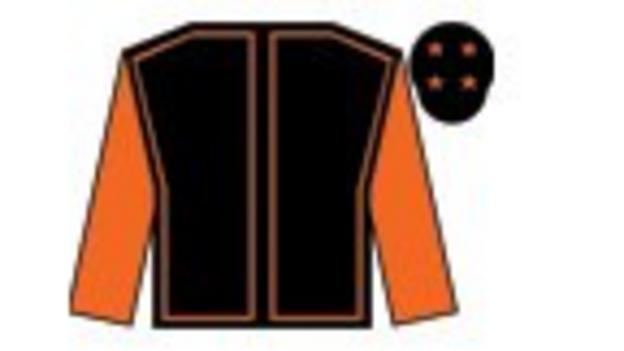 27 F-030341 KILLYGLEN 10-10-04
Stuart Crawford IRE Robert Power
Ran well for a long way in last year's contest before falling four from home. Pulled up in the previous year's Scottish National. Finished third behind Cappa Bleu at Haydock in November but had a nice warm-up for this when winning well at Down Royal on his latest run. Jockey scored on Silver Birch in 2007.
Rating: 7/10 Odds: 16-1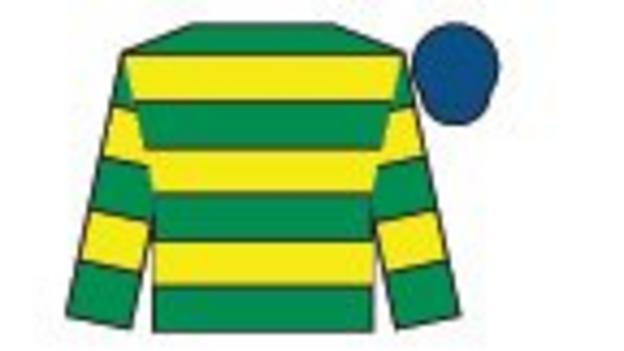 28 2F-4010 QUISCOVER FONTAINE 8-10-04
Willie Mullins IRE David Casey
Fourth in last year's Irish National behind Organisedconfusion, has run in three hurdles races since. Is a capable performer, who should relish softer conditions although not thought to be the trainer's leading hope.
Rating: 6/10 Odds: 40-1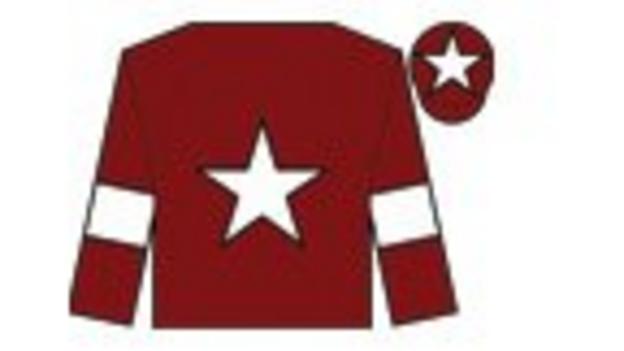 29 4-P13000 THARAWAAT 7-10-04
Gordon Elliott IRE Brian O'Connell
Does not appear to be main contender for trainer who also runs Chicago Grey. Has done most of his winning over shorter distances on heavy ground. The stats for seven-year-olds in the race are unlikely to encourage supporters, with no horse that age winning for more than 70 years.
Rating: 5/10 Odds: 66-1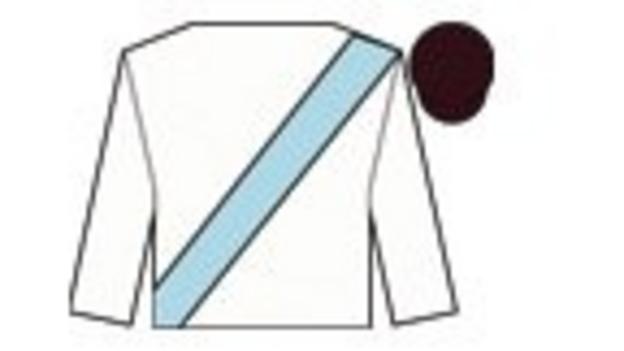 30 42F-63F22 BECAUSEICOULDNTSEE 9-10-03
Noel Glynn IRE Davy Condon
Fell at the second in the 2011 race. Just the one win over fences, although has been second five times, including his last run when behind Sunnyhillboy at the Cheltenham Festival. Clearly capable and just because I can't see him winning does not mean he should be completely ruled out.
Rating: 7/10 Odds: 18-1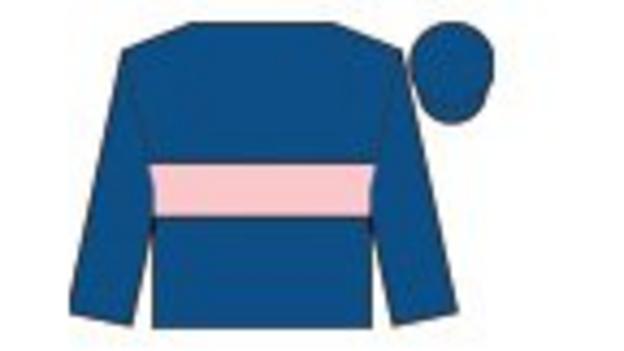 31 144/P3/4- STATE OF PLAY 12-10-03
Evan Williams Noel Fehily
'Horses for courses' is the old saying and he has finished fourth, third and fourth in the last three runnings, so clearly enjoys the track. Has a chance of becoming the first horse to finish in the places four years running but time is marching on and usual jockey prefers Cappa Bleu.
Rating: 7/10 Odds: 40-1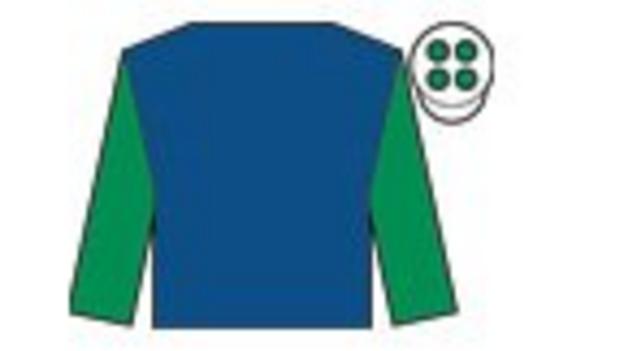 32 2313P20 SWING BILL (FR) 11-10-03
David Pipe Conor O'Farrell
Fifth and pulled up in the last two runnings of the Becher Chase over the National fences, he is owned by 10 people who were offered a share in the horse at the cost of £4,000 each until the end of the season. While he recorded a nice win at Cheltenham earlier in the season, is not the trainer's strongest challenger.
Rating: 4/10 Odds: 66-1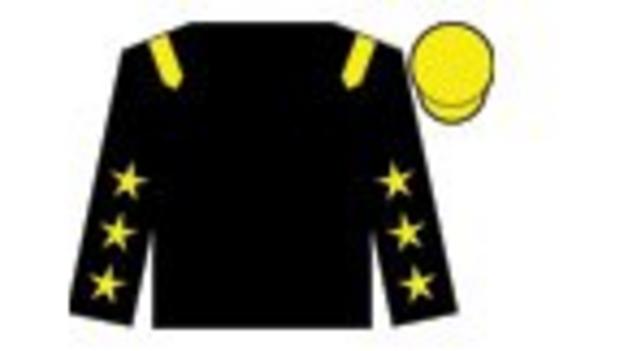 33 FP-2661 POSTMASTER 10-10-02
Tim Vaughan Dougie Costello
Plenty of miles on the clock, having run no less than 97 times in a racing career stretching to nearly seven years. Posted two victories this season, at Ludlow and Bangor, but may not have the class to stamp his authority here. Fell at the first when tried over the National fences in the Topham Chase at Aintree a year ago.
Rating: 5/10 Odds: 100-1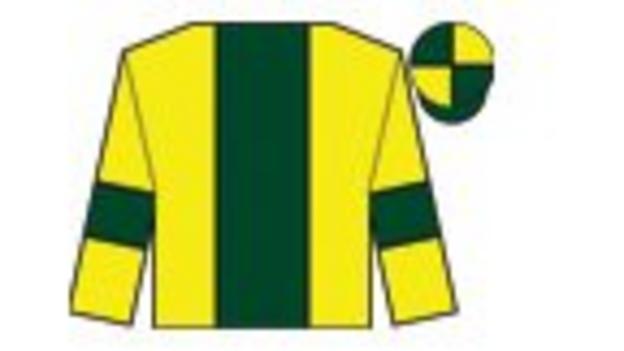 34 3/P22-121 GILES CROSS (IRE) 10-10-01
Victor Dartnall Paddy Brennan
Probably needs soft ground to be at his best, and has done little wrong in those conditions for Devon trainer this season. Won the Southern National at Fontwell before finishing runner-up in the Welsh version for the second time when beaten by Le Beau Bai. Left that rival back in third when claiming the Grand National trial at Haydock last time out.
Rating: 7/10 Odds: 12-1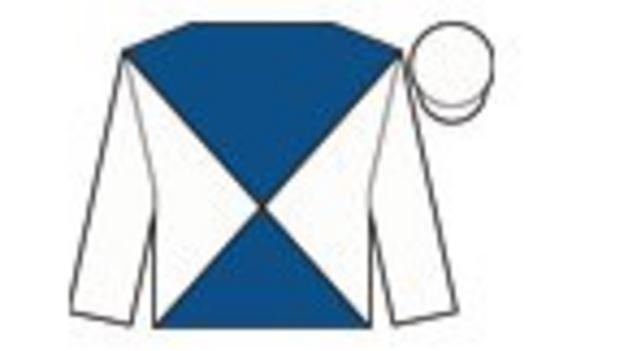 35 21/10P-16 MIDNIGHT HAZE 10-10-00
Kim Bailey Sean Quinlan
Trainer, who won the Grand National in 1990 with Mr Frisk, also owns the horse. Creditable sixth in the Cross-Country Chase at the Cheltenham Festival. Has won four of his 10 races over fences, but difficult to see this providing a fifth victory.
Rating: 5/10 Odds: 66-1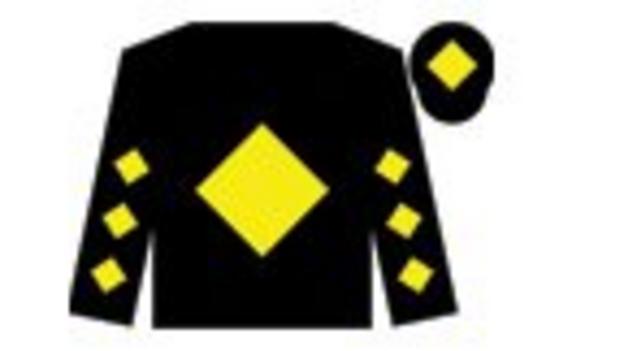 36 0044B-20 VIC VENTURI (IRE) 12-10-00
Dessie Hughes IRE Harry Skelton
Shaped like a future Grand National contender when winning the Becher Chase over the big fences in 2009 and followed up in the Bobbyjo Chase at Fairyhouse. Things have not gone to plan since then. Ran well in 2010 National before being unseated at the 20th fence and was brought down at the second last year.
Rating: 6/10 Odds: 50-1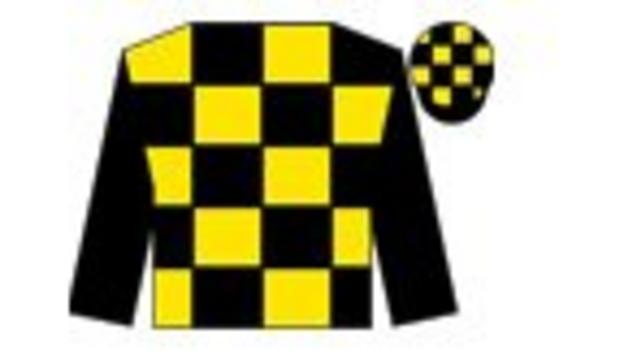 37 431U0-P3 IN COMPLIANCE (IRE) 12-10-00
Dessie Hughes IRE Niall Madden
Capable of a clear round, as demonstrated by his 13th place in last year's National and sixth in the 2010 Topham Chase. Had some smart form earlier in his career, including a defeat of Cheltenham Gold Cup winner War of Attrition. That was more than five years ago and best days seem to be behind him.
Rating: 6/10 Odds: 100-1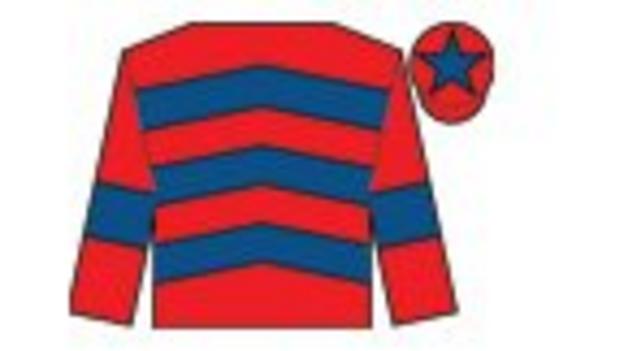 38 00-143P5 VIKING BLOND (FR) 7-10-00
Nigel Twiston-Davies Brian Hughes
Disappointed when favourite for the Welsh National in December and was pulled up. Win at Chepstow earlier in the season reads fairly well. Trainer won the Grand National both in 1998 (Earth Summit) and 2002 (Bindaree).
Rating: 6/10 Odds: 50-1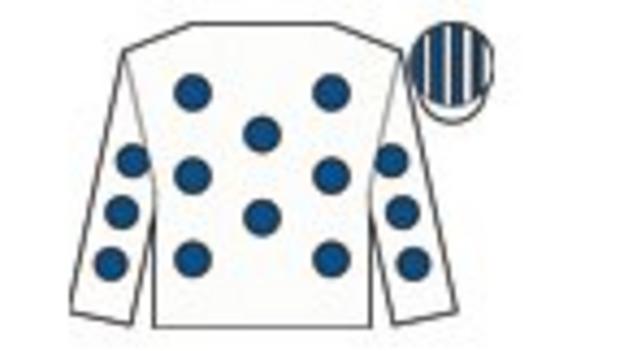 39 PP-5U654 HELLO BUD (IRE) 14-10-00
Nigel Twiston-Davies Sam Twiston-Davies
Trainer has indicated this will be last race for the 2009 Scottish National winner, who is now aged 14. Can handle the unique Aintree fences - finished fifth in 2010 and went on to win Becher Chase that year. Pulled up in last year's race. Hello Bud is only five years younger than his jockey and would be oldest winner since 15-year-old Peter Simple in 1853.
Rating: 6/10 Odds: 66-1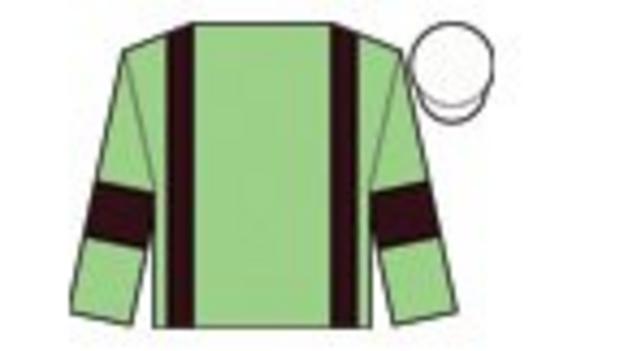 40 0-315045 NEPTUNE EQUESTER 9-10-00
Brian Ellison Felix de Giles
Trainer convinced he could be a National player and he showed his stamina when winning over three-and-a-half miles at Haydock in November. Jumping will need to be consistent as mistakes cost him in the 2011 Scottish National where he finished 11th. Has been on the go, with 11 runs since that race last April.
Rating: 5/10 Odds: 100-1