Major Maximus wins Jersey Derby at Les Landes
Last updated on .From the section Horse Racing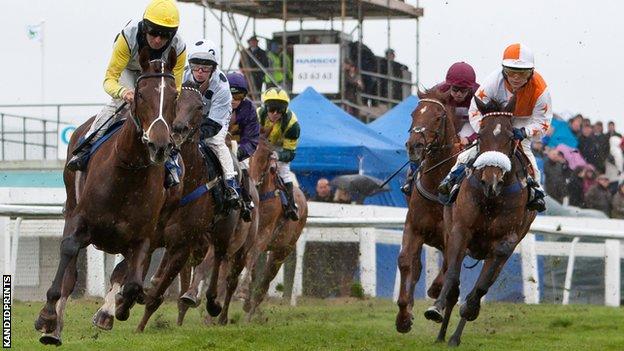 Major Maximus won a thrilling Jersey Derby at Les Landes on Sunday.
In front of the largest crowd of the season he saw off second-placed Landolino to take one of the biggest prizes in Channel Island racing.
Major Maximus, the most improved horse of the season, was the only entrant trained by Christa Gilbert and was ridden by her father David Cuthbert.
Neuilly finished third with last season's winner and Jersey's top-rated horse, King Kenny, coming in fourth.