Cheltenham Racecourse appoint Ian Renton as director
Last updated on .From the section Horse Racing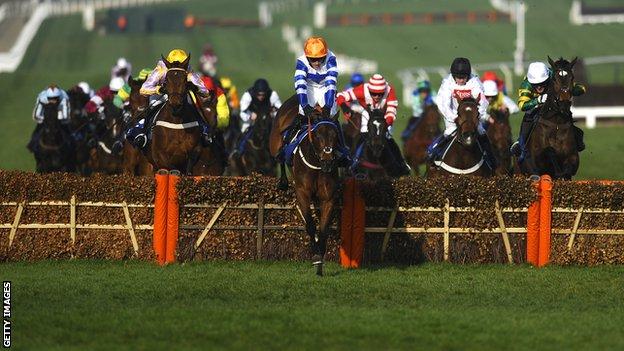 Ian Renton has been named director of Cheltenham Racecourse.
Renton is one of four regional directors appointed by the Jockey Club to run its 14 tracks in clusters, meaning he will also oversee Exeter, Warwick and Wincanton.
Currently managing director for Arena Leisure, he succeeds Edward Gillespie, who announced in April that he would be stepping down after 32 years.
Renton will officially take over the role in October.
Gillespie told BBC Gloucestershire: "I'm thrilled he's taken the appointment. He's someone I know very well and is a real heavyweight of racing.
"I think we've got someone of really high calibre and a good guy to boot.
"He is as passionate and determined to make this place number one, as I have been."
Renton is no stranger to Cheltenham, having worked as a trainee under Gillespie in the 1980s and as assistant director from 1995 to 1998.
"This is an exciting opportunity to be involved in the further development of Cheltenham Racecourse, and to contributing to the wider racecourse group," Renton added.