Snow Fairy stripped of Deauville victory after positive drug test
Last updated on .From the section Horse Racing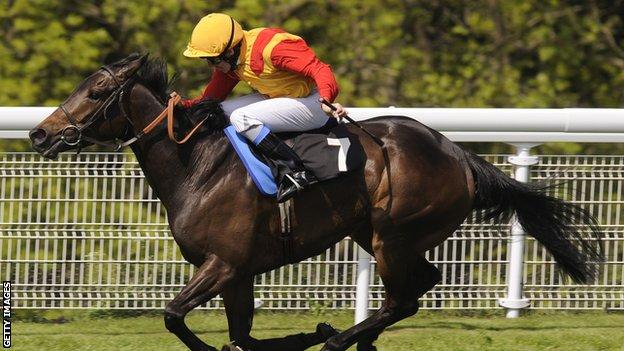 Snow Fairy has had August's victory in the Prix Jean Romanet at Deauville taken away after failing a drugs test.
The five-year-old filly's trainer, Ed Dunlop, said: "Due to the significant tendon injury that she suffered at the end of last year, Snow Fairy has required anti-inflammatory medication.
"Unfortunately the withdrawal period was longer than we had been advised.
"The trainer is ultimately responsible, for that we would like to offer our sincerest apologies to all concerned."
Snow Fairy has struggled with injury throughout her career.
After coming back from a 280-day absence to take the Group One race at Deauville in Normandy, she won again the following month in the Irish Champion Stakes, before suffering yet another injury setback.
She has seven Group or Grade One victories to her name.