Grand National: Katie Walsh defends Aintree race
Last updated on .From the section Horse Racing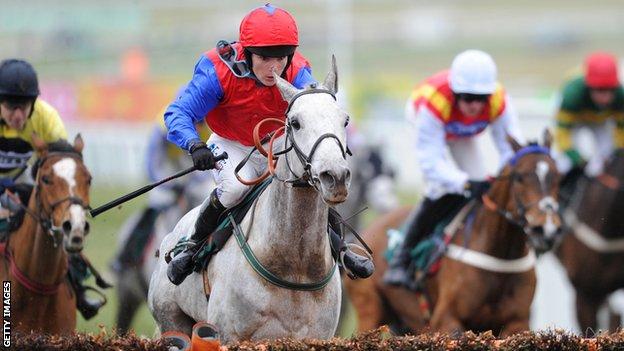 Katie Walsh has defended the Grand National over cruelty claims and says horses are treated well despite recent deaths in the iconic race.
Walsh, 28, finished third on Seabass last year to become the highest-placed female jockey in the race's history.
However, with two horses dying despite new safety measures, the world-famous steeplechase was heavily criticised.
"These horses are so well looked after, better than some children, to be honest with you," Walsh told the Radio Times.
"Anyone who gets up on Christmas Day and mucks out loves animals. Sure, it's a dangerous sport. But every night, all over the world, a lot of horses are left out in fields starving.
"I don't read the criticism because it's not worth it. At the end of the day, it would be a lot worse if it had been two jockeys who lost their lives. I think everyone should remember that."
Several changes have been made for this year's Grand National, which takes place on Saturday.
They include shortening the distance of the race, to four miles and three-and-a-half furlongs from four-and-a-half miles, and changing the core material used to build the fences, from wood to a more forgiving, flexible plastic material.
Riders are also being urged to remain calm at the start of the race.
Following last year's Grand National, in which According To Pete and 2012 Cheltenham Gold Cup winner Synchronised died, the British Horseracing Authority wrote to all 40 riders in the race expressing its disappointment with their conduct.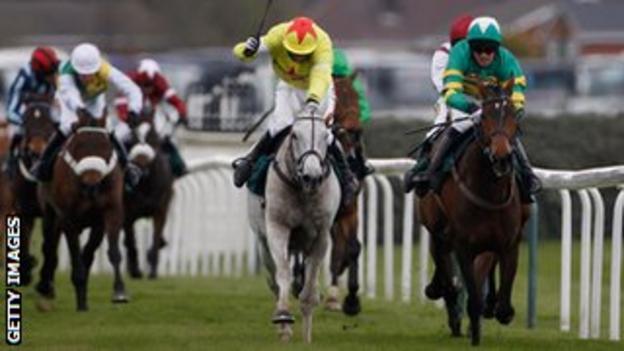 To help jockeys and horses stay calm, the start has been moved forward 90 yards "to create a quieter environment and hopefully reduce the tension for all concerned".
The RSPCA described the deaths of According To Pete and Synchronised as "totally unacceptable" and called for "an urgent examination" of the race.
But Walsh, sister of two-time National winner Ruby, is hoping there are no more changes to the iconic steeplechase as she revealed her concern for fellow jockey JT McNamara.
The jockey was paralysed by injuries sustained in a fall at the Cheltenham Festival.
"Any changes that make it safer are a good thing, but I hope they leave it at this and don't change anything else," she said.
"I hope to God there are no accidents this year, but these things happen, and they are horses at the end of the day.
"I don't mean that in a cruel way, but to see John Thomas McNamara get a horrible fall at Cheltenham... that's a different deal altogether."