Grand National: Pinstickers' guide to the Aintree runners and riders
By Frank Keogh
BBC Sport at Aintree
Last updated on .From the section Horse Racing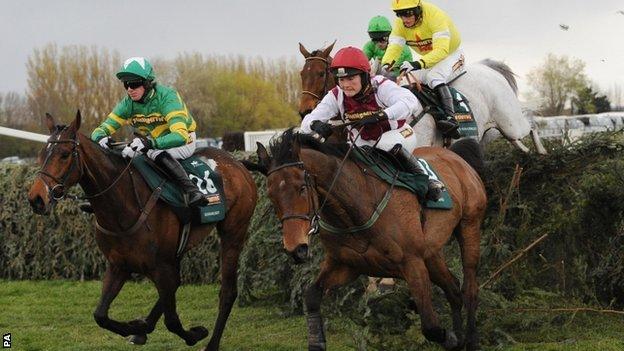 Frank Keogh's verdict: 1 Imperial Commander 2 Cappa Bleu 3 Teaforthree 4 Always Waining 5 Treacle
Imperial Commander would be an emotional winner for the team who lost Little Josh to a fatal fall on Friday. Cappa Bleu and Always Waining love the place, Teaforthree should see out trip and Treacle was my pick last year. Good luck to all.
(Number, form, name, age, weight, trainer, jockey)
1 51U/1P/-2 IMPERIAL COMMANDER 12-11-10
Nigel Twiston-Davies Sam Twiston-Davies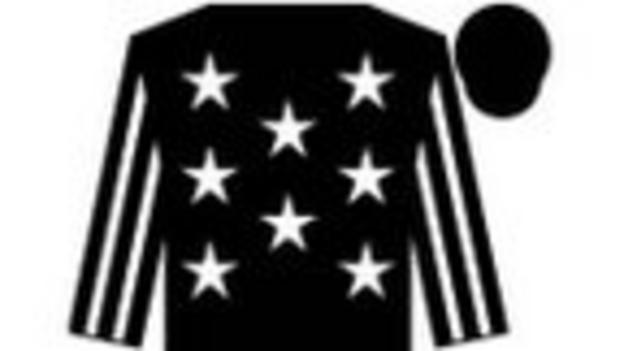 Trainer and son were devastated on Friday after their much-loved racehorse Little Josh died after a fall in a race over the National fences. They will regroup to prepare stable star Imperial Commander, who won the 2010 Cheltenham Gold Cup, in which Denman and Kauto Star were rivals. Returned from long injury lay-off when second at Cheltenham in January. Missed Gold Cup in March with infection but has been thriving at home since. Sam, 20, rides for his father, who won with Earth Summit (1998) and Bindaree (2002).
Rating: 9/10 Odds: 14-1
2 P/33F0-0 WHAT A FRIEND 10-11-09
Paul Nicholls Sam Thomas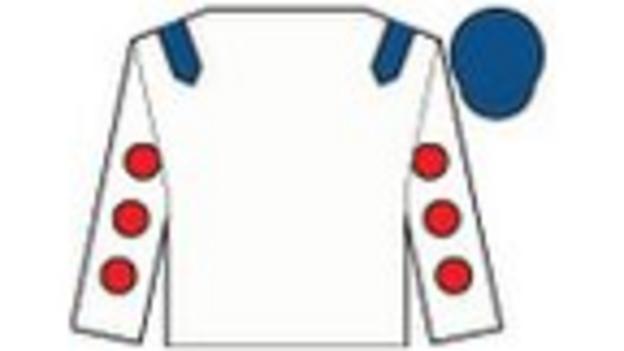 A victory at Liverpool for Manchester United manager Sir Alex Ferguson? He co-owns the horse who has won another race at the Aintree meeting previously. Unlike Fergie's title-bound team, What A Friend (one of two in the race for the Scot) has been out of form although should appreciate drying ground and was once fourth in a Cheltenham Gold Cup.
Rating: 7/10 Odds: 50-1
3 3PF-4PP WEIRD AL 10-11-08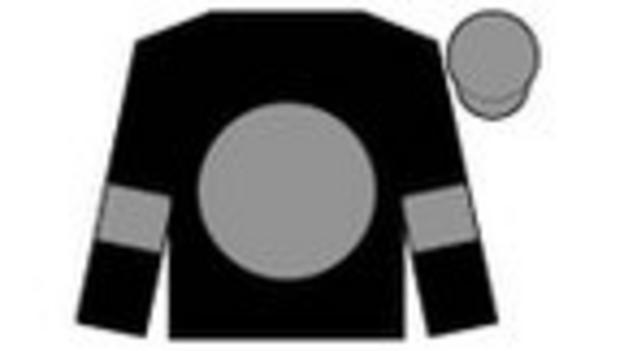 Donald McCain Timmy Murphy
Another who has decent form in the book, albeit from a few seasons ago. Boasts a formidable trainer-jockey combination. Trainer won the 2011 National with Ballabriggs and is son of the late Ginger who guided the legendary Red Rum to three victories and landed the race with Amberleigh House in 2004. Jockey won on Comply Or Die for David Pipe five years ago.
Rating: 6/10 Odds: 40-1
4 1113-04 QUEL ESPRIT 9-11-07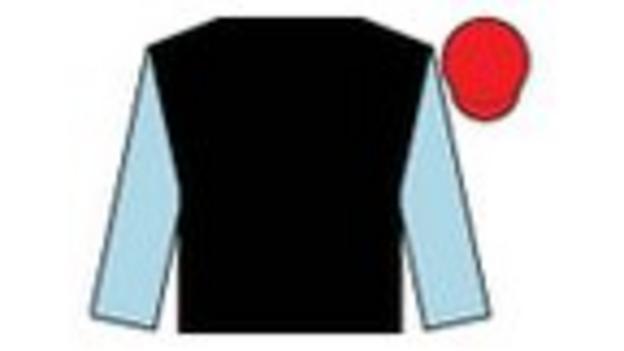 Willie Mullins IRE David Casey
Irish champion trainer, whose current stable stars include champion hurdler Hurricane Fly and Cheltenham Gold Cup runner-up Sir Des Champs, won the National in 2005 with Hedgehunter. Quel Esprit's win in the 2012 Irish Hennessy reads well, but stablemate On His Own is clearly the number one candidate for Mullins, whose all-time sporting hero, just as an aside, is Brazilian football great Pele.
Rating: 6/10 Odds: 50-1
5 40/-U312 BIG FELLA THANKS 11-11-06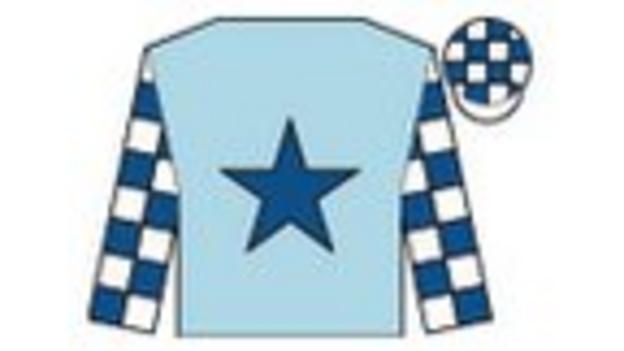 Tom George Denis O'Regan
Has finished fourth, sixth and seventh in previous Nationals. In decent form this season, and while weight is a concern, one of the more interesting bigger-priced runners. Named after a greyhound, and not as some think the racing broadcaster Derek Thompson, who is fond of the greeting 'All right Big Fella'. Formerly with Ferdy Murphy, now trained in Gloucestershire.
Rating: 7/10 Odds: 40-1
6 1113-23 SEABASS 10-11-06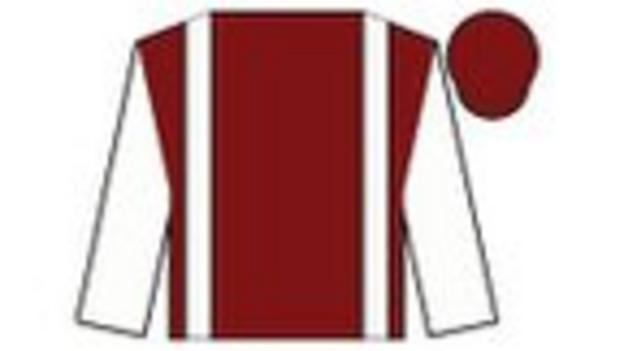 Ted Walsh IRE Katie Walsh
Remember the film National Velvet where Elizabeth Taylor played a young female jockey who won the Grand National? Couldn't happen in real life, could it? Don't bet against it. Katie is an amateur in name only, a brilliant rider who achieved best finish by a lady rider in National when third on Seabass last year. Her trainer dad Ted won the race in 2000 with Papillon, ridden by her brother Ruby. Fairytale stuff.
Rating: 8/10 Odds: 10-1
7 0-1U355 ROBERTO GOLDBACK 11-11-06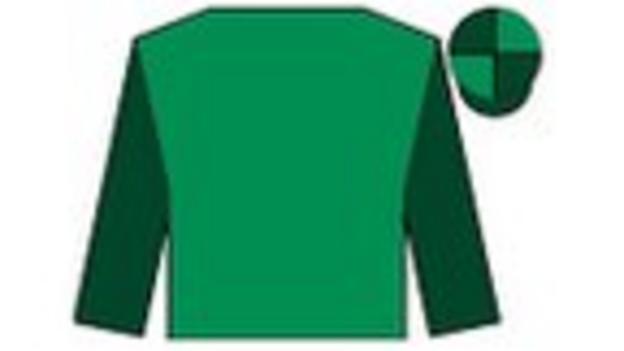 Nicky Henderson Barry Geraghty
Brought to the UK from Ireland to be specifically trained for this race by the astute Henderson yard. Trainer has never won the race, but has a legion of top steeplechasers, including last month's Champion Chase winner Sprinter Sacre, who also won the Melling Chase at Aintree on Friday, and Cheltenham Gold Cup victor Bobs Worth. I don't think Roberto Goldback will win, but some other judges think he is a leading player.
Rating: 6/10 Odds: 33-1
8 P012-5P SUNNYHILLBOY 10-11-04
Jonjo O'Neill Richie McLernon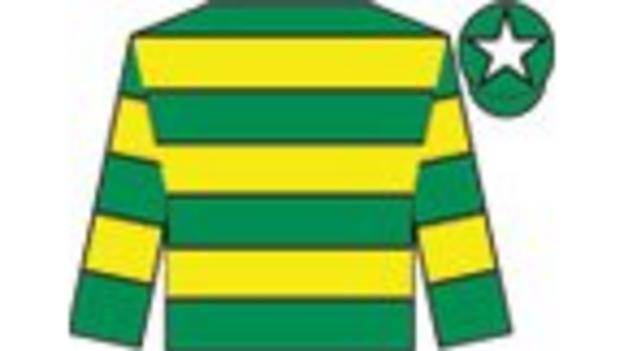 Narrowest runner-up in Grand National history last year when just edged out by winner Neptune Collonges by a nose - after a demanding four and a half miles over 30 testing fences. Has more weight this year and champion jockey AP McCoy has elected to ride Colbert Station instead for Ted Walsh. Both are among horses owned by JP McManus, who pays the champ's wages.
Rating: 7/10 Odds: 16-1
9 1/46-P03 BALLABRIGGS 12-11-04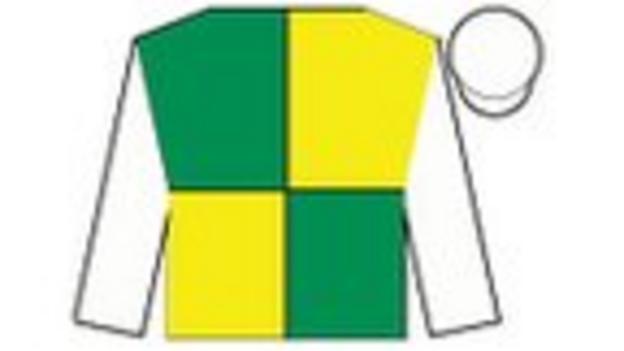 Donald McCain Jason Maguire
Impressive winner of the 2011 National for Donald McCain, son of Aintree legend Ginger, who triumphed three times with Red Rum in the 1970s and again with Amberleigh House in 2004. Ginger, a colourful character who vigorously defended the supreme challenge that this unique contest provides, died five months after the win by Ballabriggs who was sixth last year and could compete for a minor place.
Rating: 7/10 Odds: 16-1
10 11-0620 TEAFORTHREE 9-11-03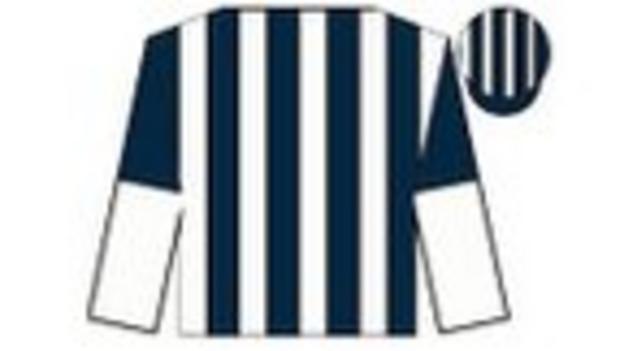 Rebecca Curtis Nick Scholfield
While 500 million people worldwide focus on the Grand National, Teaforthree's one-time jockey John Thomas McNamara is paralysed in hospital after a fall at last month's Cheltenham Festival. The distinguished Irish amateur rode the horse to victory in the four-miler at the 2012 Festival. Trained in Wales, was second in Welsh National and would be a poignant winner as racing's thoughts remain with JT and his family.
Rating: 8/10 Odds: 14-1
11 3-11201 ACROSS THE BAY 9-11-02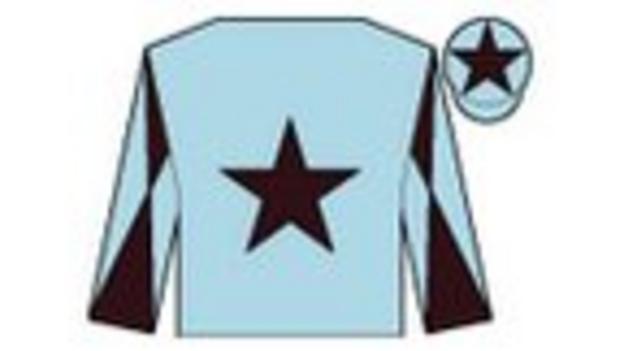 Donald McCain Henry Brooke
Gone a bit under the radar this one for shrewd National-winning trainer (Ballabriggs 2011). Beat leading contender Cappa Bleu, who may not have been at his best that day, out of sight earlier in the season. Owned by the Scotch Piper Syndicate. Will they be piping up after another McCain winner? Not in my top five, but three wins this season tell you he might be in the mix.
Rating: 7/10 Odds: 33-1
12 1P3-02P JOIN TOGETHER 8-11-02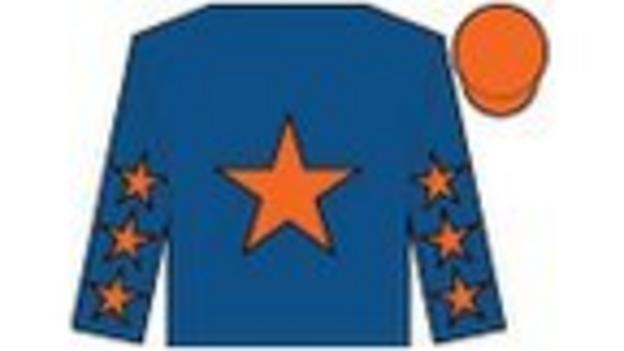 Paul Nicholls Daryl Jacob
Champion trainer Paul Nicholls is getting the hang of this Grand National lark. After 53 attempts, including a couple of near misses, he finally won the world's most famous horse race last year when the galloping grey Neptune Collonges won in a photo finish. Last year's winning jockey takes the ride and the pair are respected. Nicholls told me on Monday this was his best chance in this year's contest.
Rating: 7/10 Odds: 16-1
13 413-5211 COLBERT STATION 9-11-01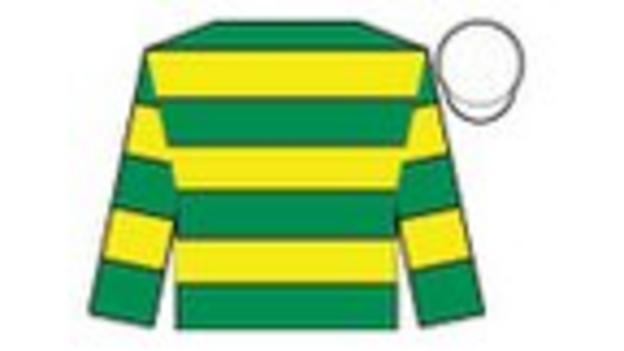 Ted Walsh IRE AP McCoy
Now this is where it gets interesting. Trainer Ted Walsh, the highly respected pundit and equine expert, knows how to get horses ready. He prepared Papillon to win in 2000 and has two leading contenders this year - Seabass and Colbert Station. Daughter Katie rides the former and 17-times champion jockey McCoy is on the latter. McCoy won National in 2010 on Don't Push It for Jonjo O'Neill and is a fascinating jockey booking.
Rating: 7/10 Odds: 9-1
14 2P1536 FORPADYDEPLASTERER 11-11-00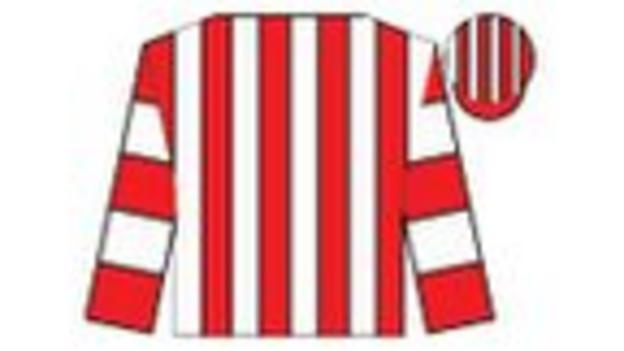 Thomas Cooper IRE Andrew J McNamara
Consortium of owners include folk who once owned Sunderland FC. In their red and white scarves, the band of Irish racing fans sometimes sing 'Forpadydeplasterer, they never go fasterer.' Maybe even when they are, er, a bit plastered. A high-quality steeplechaser in his prime. Possibly not the force of old, and stamina question, but no forlorn hope.
Rating: 7/10 Odds: 66-1
15 P1/B1F-1 ON HIS OWN 9-11-00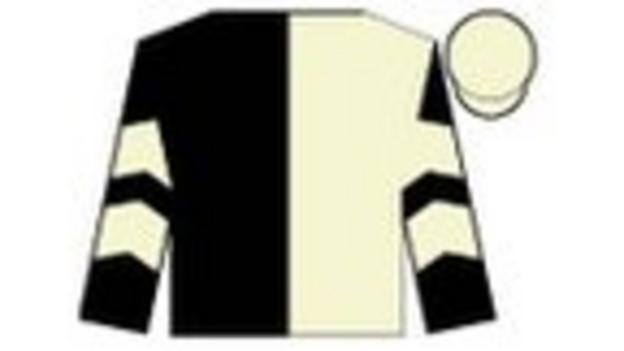 Willie Mullins IRE Ruby Walsh
Have to be honest - he's ante-post favourite for a reason and I'm taking a huge punt by leaving him out of the selections. Anyone can tip the favourite and it is the Grand National where luck plays a big part. Trainer believes he is a better horse than his 2005 winner Hedgehunter, and he was top drawer. Jockey is one of the all-time greats. He may well be out on his own, although fell late on last year when travelling ominously well.
Rating: 8/10 Odds: 7-1
16 0-35233 JONCOL 10-10-13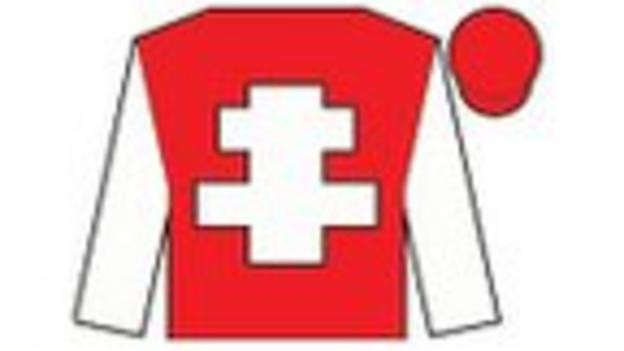 Paul Nolan IRE Robbie Power
Bare recent form figures don't have too many 1s in there. However, handicapper has given him a shout with handy weight of less than 11st. Previous winner of the Irish Hennessy Gold Cup. Jockey Robbie Power, who is nicknamed 'Puppy', comes from an equestrian family - dad Con was a top showjumper. Robbie won the 2007 Grand National on Silver Birch for trainer Gordon Elliott.
Rating: 7/10 Odds: 50-1
17 P0F1-12 BALTHAZAR KING 9-10-12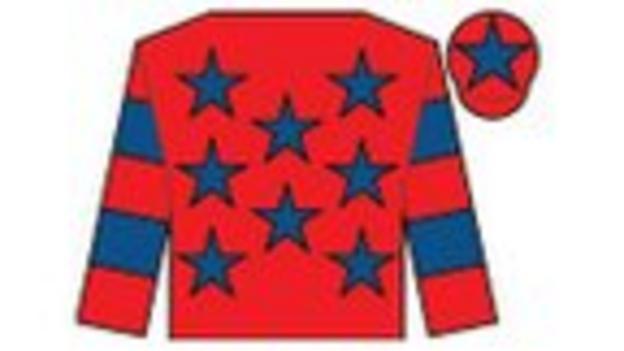 Philip Hobbs Richard Johnson
Outstanding performer at Cheltenham where his cross-country chase win at the course's Festival in 2012 is a very solid piece of form. Somerset trainer Hobbs and serial jockeys' title runner-up Johnson (second many times to AP McCoy) are an excellent partnership. The likeable pair nearly landed a maiden Grand National win with the grey What's Up Boys, beaten into second by Bindaree in 2002.
Rating: 7/10 Odds: 16-1
18 1334-22 CAPPA BLEU 11-10-11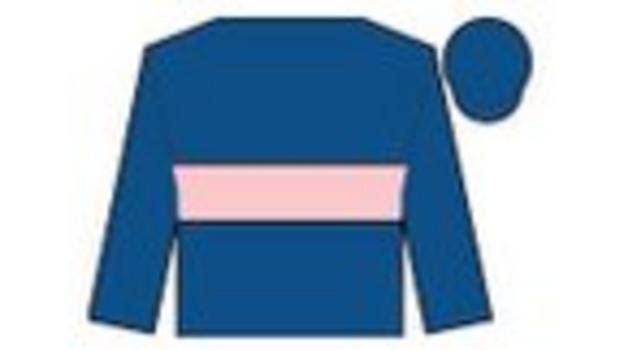 Evan Williams Paul Moloney
As close as you'll get to an each-way banker in a race where you expect the unexpected. Fourth last year and Welsh trainer previously had his State Of Play placed three times in the Grand National. He thinks Cappa Bleu is in even better shape this year. Can see him being in the shake-up, although not quite having enough to win.
Rating: 8/10 Odds: 10-1
19 2/4-4U60 OSCAR TIME 12-10-11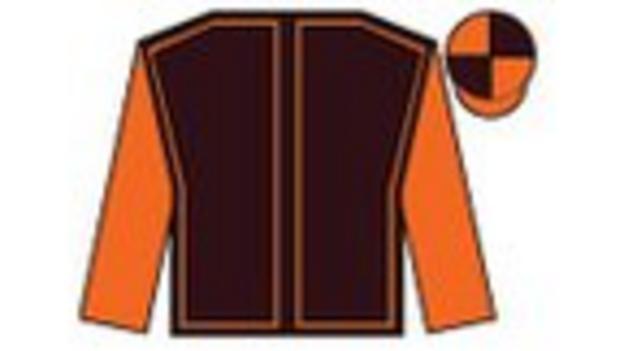 Martin Lynch IRE Sam Waley-Cohen
Ran a blinder for amateur jockey when second in the 2011 Grand National. Rider is an expert in getting horses to thrive in this demanding setting with wins in three other races over the big Aintree fences, plus three seconds. Was also fifth on Liberthine in the 2007 National, a year after winning on the mare in the Topham Chase. Oscar not in the form of two years ago, but likes the Liverpool air.
Rating: 6/10 Odds: 66-1
20 44001-00 ALWAYS WAINING 12-10-10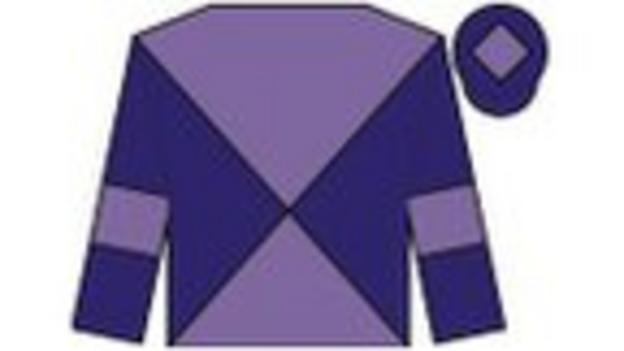 Peter Bowen Tom O'Brien
Huge price for a horse that has won three times over the Grand National fences. Yes, you heard that right, a triple winner over the big obstacles. His victories in the Topham Chase came over much shorter distance, but drying ground could help in the stamina department. Pembrokeshire trainer has often had him entered in the National itself - this year he gets his chance to shine.
Rating: 8/10 Odds: 40-1
21 15U-606 TATENEN 9-10-10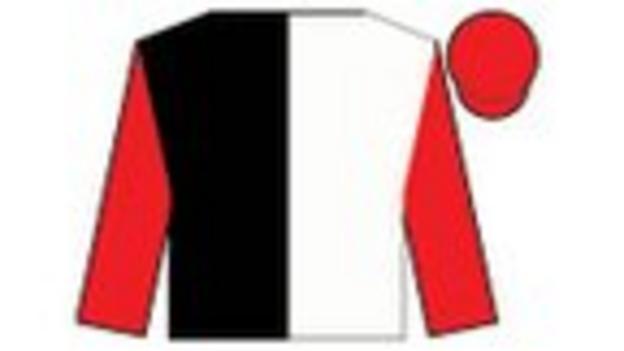 Richard Rowe Andrew Thornton
The more people you speak to, the more your head gets fried with all the information. Anyway, owner Andy Stewart told me earlier in week Tatenen is overpriced. He was a little put out when I told him he would not be featuring in my first five. Jockey approaching veteran stage is known as 'Lenzio'. He wears contact lenses, you see. Trainer used to ride for the late Josh Gifford, who brought Aldaniti back from serious injury to win 1981 National.
Rating: 6/10 Odds: 66-1
22 423F-01 TREACLE 12-10-09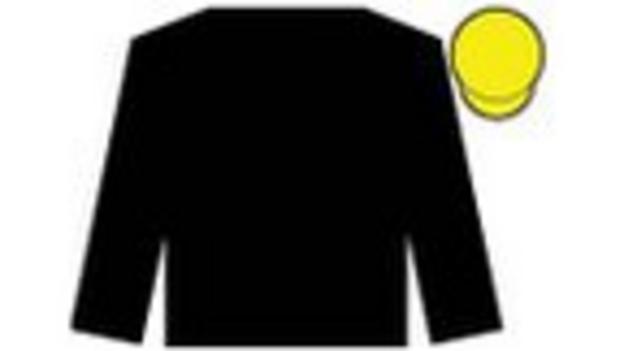 Tom Taaffe IRE Noel Fehily
My tip last year tipped up. Win last time out was encouraging for trainer, who landed Cheltenham Gold Cup with Kicking King in 2005, and is the son of the late Pat Taaffe - best known for his rides on the legendary 1960s steeplechaser Arkle. Pat rode two Grand National winners - Quare Times (1955) and top weight Gay Trip (1970). I'm not as sweet on Treacle this year, but it would leave a sour taste if he went well unsupported, so he goes in at number five.
Rating: 7/10 Odds: 66-1
23 011611 LOST GLORY 8-10-08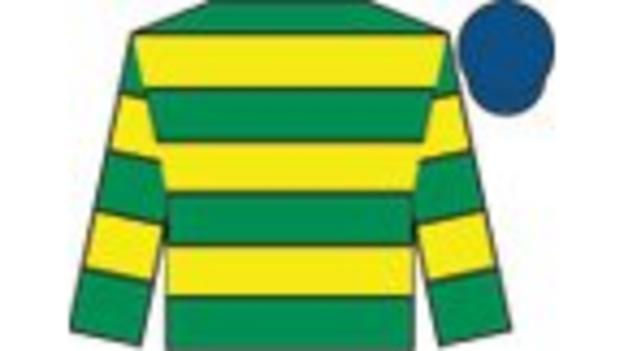 Jonjo O'Neill Mark Walsh
The horse, bred in New Zealand (like previous winners Seagram - 1991 - and Lord Gyllene - 1997), is trained in Gloucestershire by Jonjo O'Neill, whose stable is bankrolled by JP McManus. The team won with Don't Push It, ridden by AP McCoy, in 2010 and the yard's Sunnyhillboy was a narrow second in the 2012 race in which stablemate and Cheltenham Gold Cup winner Synchronised died. Scored a few wins much earlier in the season, but in lower grade races.
Rating: 5/10 Odds: 50-1
24 P-P1440 SWING BILL 12-10-08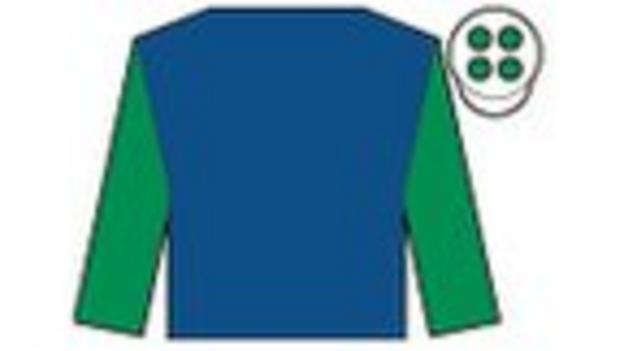 David Pipe Conor O'Farrell
Pipe family have a great affection for the big race. Trainer David Pipe won with Comply or Die in 2008, while his father Martin oversaw the 1994 victory of Miinnehoma, owned by comedian Freddie Starr. Can't see them celebrating this time with the grey who has run all right over the fences in the Becher Chase, but doubt Swing Bill will pay the bills.
Rating: 5/10 Odds: 66-1
25 U01-F430 SAINT ARE 7-10-08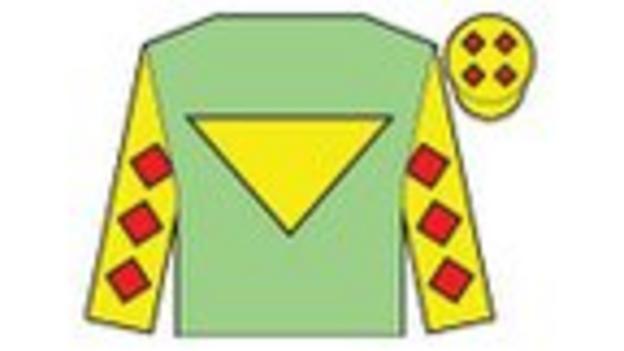 Tim Vaughan Dougie Costello
Likes Aintree - has won a hurdle race and steeplechase at the track, albeit not on the National course. Fell in the Hennessy Gold Cup at Newbury earlier in the season, and horses aged just seven do not have a great record in the big race here. Bred in France by Jaques Cypres, whose farm produced the 1994 Cheltenham Gold Cup winner The Fellow.
Rating: 5/10 Odds: 66-1
26 B-0U631 CHICAGO GREY 10-10-07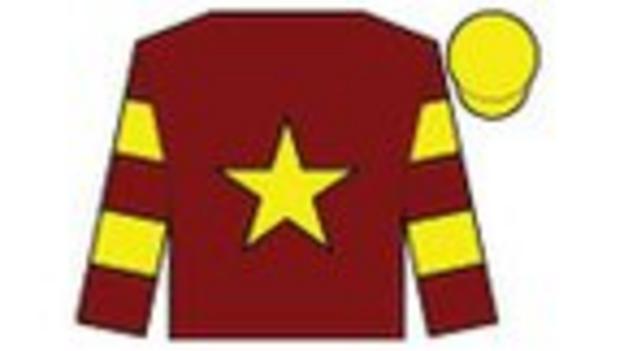 Gordon Elliott IRE Paul Carberry
My auntie played bingo for a good while with the Irish trainer's gran over in County Meath. You'd think he would give me the odd tip. Still waiting. He did tell me on Friday the horse was well. After winning the National in 2007 with Silver Birch, Elliott said he would drink a barrel of his country's favourite drink. Suspect he might have got through two. Jockey won in 1999 on Bobbyjo for trainer father Tommy Carberry.
Rating: 8/10 Odds: 14-1
27 010F-605 QUISCOVER FONTAINE 9-10-07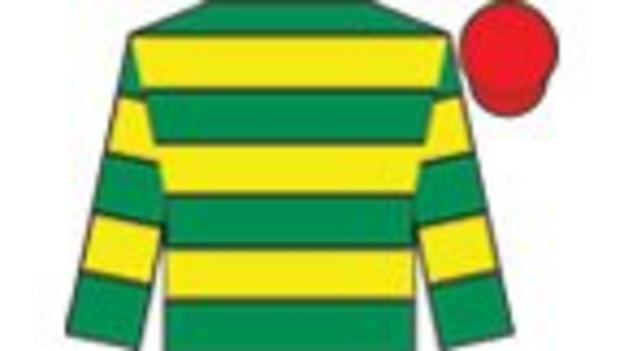 Willie Mullins IRE David Casey
Fourth in the 2011 Irish Grand National at Fairyhouse behind winner Organisedconfusion. Runners from the Mullins yard always deserve respect, particularly in this race off a relatively low weight. However, is not the stable's main hope and has not shone so far this season.
Rating: 5/10 Odds: 40-1
28 3B0-643 RARE BOB 11-10-06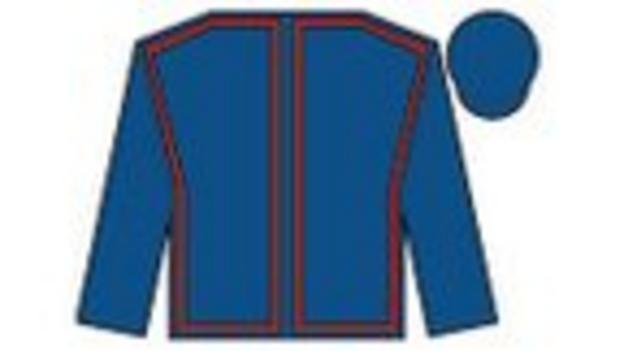 Dessie Hughes IRE Bryan Cooper
Jockey rated as a potential future champion, some calling him 'the next Ruby Walsh'. Trainer another of those from a great Irish racing family - his son Richard is the current champion Flat jockey in the UK. The selection of 1981 Grand National-winning jockey Bob Champion, who beat cancer to win on Aldaniti. Champion says he is not backing Rare Bob just for the name. He sounded fairly bullish.
Rating: 7/10 Odds: 20-1
29 04-311P4 THE RAINBOW HUNTER 9-10-06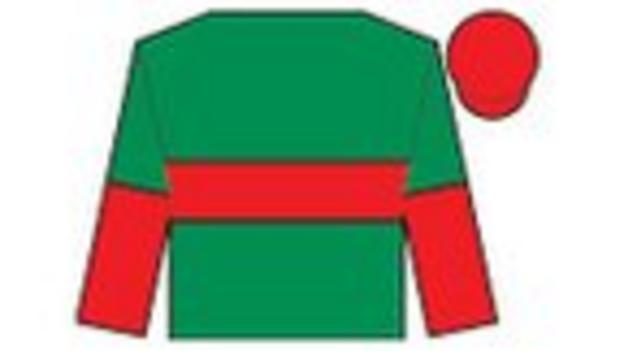 Kim Bailey Aidan Coleman
Trained in Gloucestershire by Kim Bailey, who won the Grand National in 1990 with Mr Frisk, the last horse to win under an amateur jockey - Marcus Armytage, now a racing journalist with the Daily Telegraph. The Rainbow Hunter's owners include Oli Bell, a presenter for Racing UK, who tells me he has a good each-way shout on the drying ground. Jockey rode Mon Mome in 2008 National but picked another when horse won at 100-1 a year later.
Rating: 7/10 Odds: 66-1
30 F-63PP5 BECAUSEICOULDNTSEE 10-10-06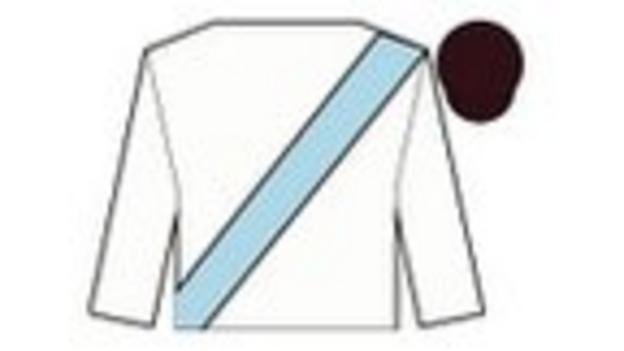 Noel Glynn IRE Martin Ferris
Possibly an unlucky faller in the 2012 National. Said I couldn't see Becauseicouldntsee winning last year and I still can't see it this time round. Owned by trainer whose yard in the beautiful setting of Ennis in County Clare benefits from the wisdom of assistant Jason Titley, winning jockey in 1995 on Royal Athlete, trained by Jenny Pitman.
Rating: 5/10 Odds: 50-1
31) 12P-P00 HARRY THE VIKING 8-10-06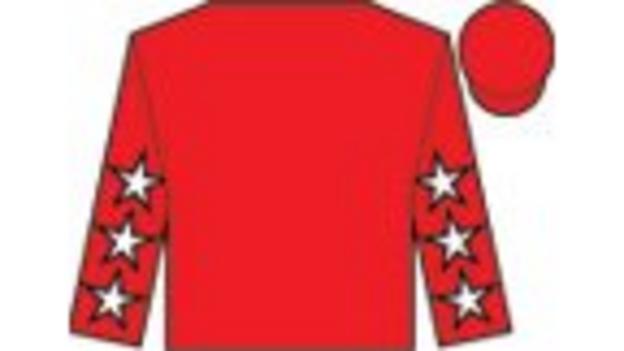 Paul Nicholls Ryan Mahon
Bookmakers say this is likely to be a popular each-way selection as there are quite a few Harrys out there these days. A second runner in this year's race for co-owner Sir Alex Ferguson, who also has a share in What A Friend and is big pals with champion trainer Paul Nicholls. Was second in Cheltenham four-miler last year behind Teaforthree but a little out of sorts since.
Rating: 6/10 Odds: 50-1
32) 2360264 MR MOONSHINE (IRE) 9-10-05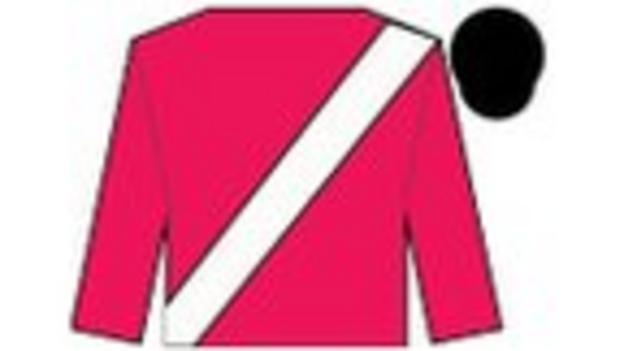 Sue Smith Peter Buchanan
Decent second at Wetherby over the festive period to the useful Cape Tribulation, who was fifth in last month's Cheltenham Gold Cup. Little else to get over-excited about. Trained by Sue Smith, the wife of former showjumper Harvey who caused a stir with a V-sign a long time ago. Will it be V for victory this time? V unlikely.
Rating: 5/10 Odds: 66-1
33) 1133FP MUMBLES HEAD (IRE) 12-10-04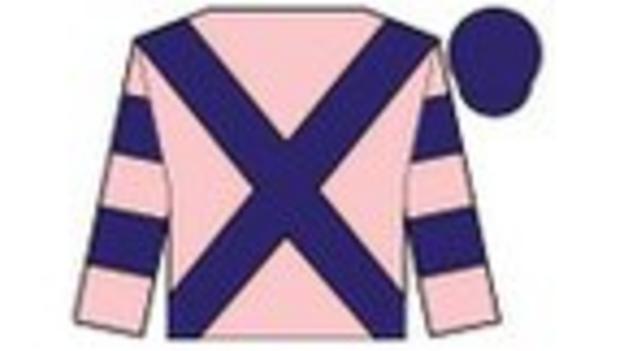 Peter Bowen Jamie Moore
Scored two nice wins at Perth in the summer of 2012, although has been less prolific away from the Scottish track. Fell at the first when trailing in the Becher Chase over the National fences at Aintree in December. Welsh trainer appears to have a more dangerous challenger in Always Waining.
Rating: 5/10 Odds: 100-1
34) 3F6042 NINETIETH MINUTE (IRE) 10-10-03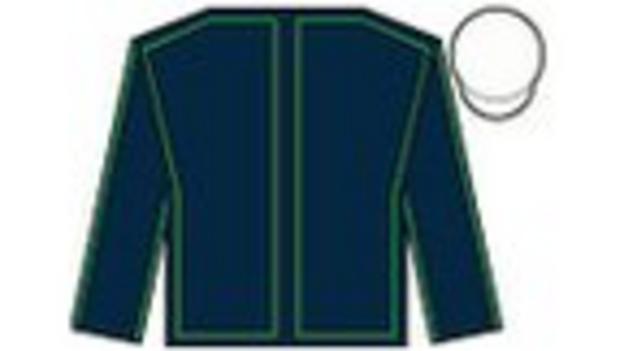 Tom Taaffe Niall Madden
Some jokers have suggested this one should be owned by Manchester United boss Sir Alex Ferguson. Won the 2009 Coral Cup over hurdles at Cheltenham. Has won just once over fences for Irish trainer Tom Taaffe. Jockey Niall "Slippers" Madden won the 2006 National on Numbersixvalverde. Last time I tipped the winner. Good lad. His dad was known as "Boots". It's a long story.
Rating: 6/10 Odds: 66-1
35) 0P45F5 AURORAS ENCORE (IRE) 11-10-03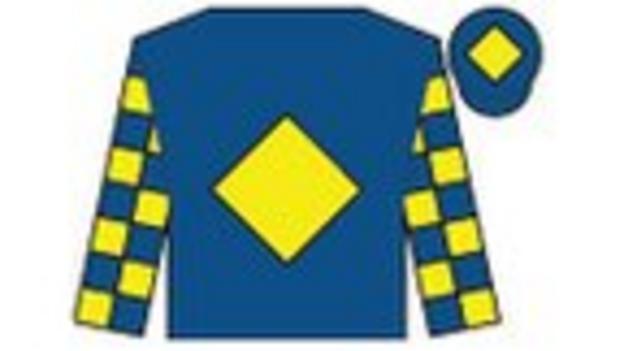 Sue Smith Ryan Mania
Intriguing one this. Close second, beaten a neck by Merigo, in the 2012 Scottish Grand National having fallen at the first in the race two years earlier. Has been very disappointing this season so far. A win for the jockey would give headline writers something to conjure with, although I can't think of one myself.
Rating: 6/10 Odds: 66-1
36) P11420 TARQUINIUS (FR) 10-10-02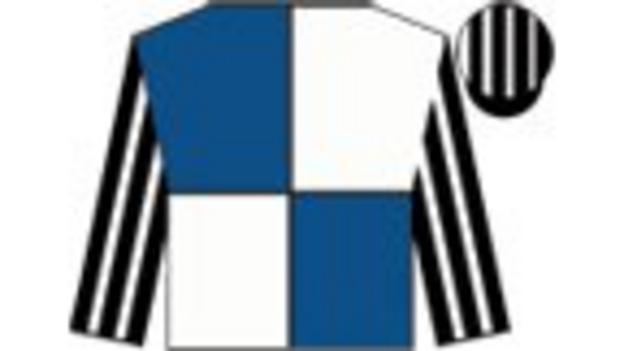 Gordon Elliott IRE Wilson Renwick
Trainer (see Chicago Grey) comes from a family of bingo players. Suspect his eyes will be down mainly looking at the shorter-priced stablemate, although a very decent second in a good trial, the Thyestes Chase at Gowran Park, offers encouragement. Disappointing in Leinster National last time and that one little duck, combined with a possible preference for heavier ground, makes others appeal more.
Rating: 6/10 Odds: 100-1
37) 614U40 ANY CURRENCY (IRE) 10-10-00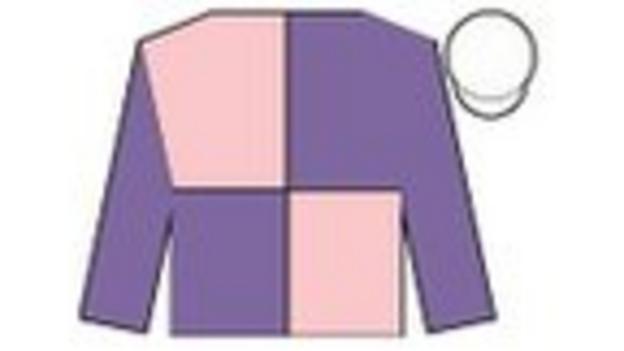 Martin Keighley Ian Popham
Stamina is the forte of this horse owned by the Cash Is King Syndicate, so called because of the horse's name. Does he need heavier ground to bring this into play, as when third to Tidal Bay in the Bet365 Gold Cup (formerly the Whitbread) at Sandown in April 2012? Unseated jockey Aidan Coleman at the Canal Turn in Becher Chase on heavy going at Aintree in December, although trainer believes he will jump better in these drier conditions.
Rating: 6/10 Odds: 100-1
38) 2P-265P MAJOR MALARKEY (IRE) 10-9-13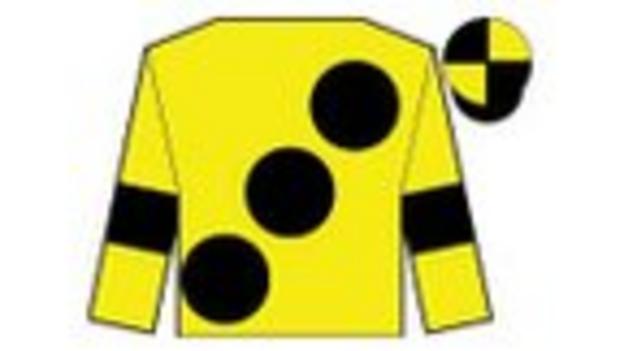 Nigel Twiston-Davies Tom Scudamore
You can't argue with the name - classic. Bits and pieces of decent form, such as when runner-up in the Midlands National in March 2012. His sire (dad to you and me) Supreme Leader was also responsible for 2002 National runner-up What's Up Boys. The trainer we know about (see Imperial Commander) and the rider is the son of former champion jump jockey Peter.
Rating: 6/10 Odds: 200-1
39) 621B-001 SOLL 8-9-12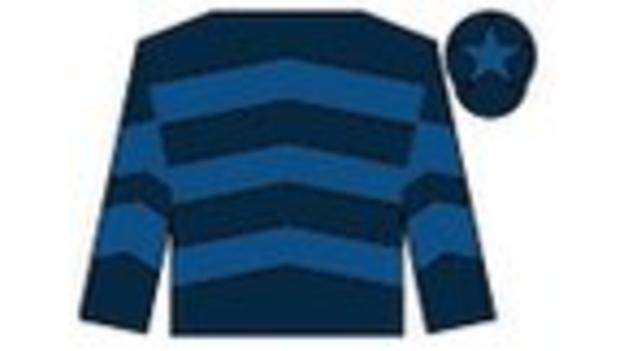 Jo Hughes Mark Grant
Top Racing Post writer Alastair Down, who has had the pleasure of sitting next to me all meeting in the media centre, likes this one as an each-way prospect. Unlucky when brought down in race won by Teaforthree at Cheltenham last year. Now with up-and-coming Lambourn trainer. Might be one for football supporters of a certain persuasion if they think of former England defender Sol Campbell, I suppose.
Rating: 6/10 Odds: 66-1
40) 023P25 VIKING BLOND (FR) 8-9-11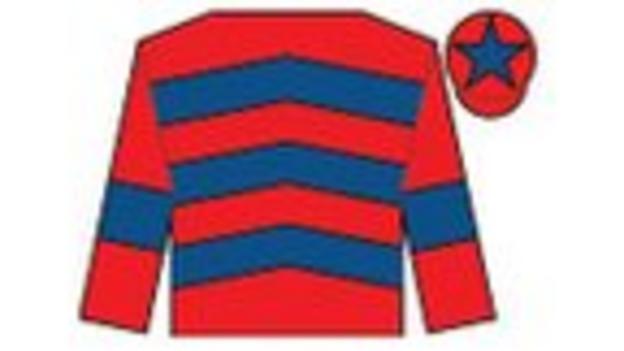 Nigel Twiston-Davies Adam Wedge
Went off at 80-1 last year and fell at the first. Had been favourite for the 2011 Welsh National at Chepstow but was pulled up. More encouraging fifth in the Grand National Trial at Haydock in February. Trainer has the top weight and bottom weight. Suggest you look a little higher up the list.
Rating: 5/10 Odds: 66-1