Anabolic steroid use not widespread in UK - BHA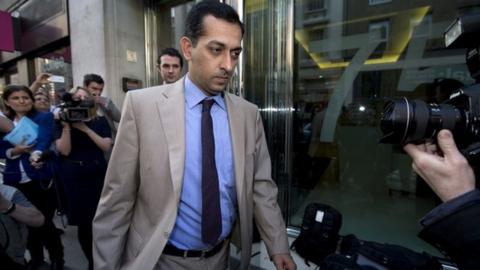 The British Horseracing Authority says anabolic steroid use on racehorses in the United Kingdom is not widespread.
Newmarket trainer Gerard Butler faces a BHA inquiry after admitting his horses received banned steroids.
Last week, Godolphin trainer Mahmood Al Zarooni was given an eight-year suspension for doping offences.
But the BHA insisted: "On the evidence of our robust testing programme, there is no evidence to suggest the use of steroids is widespread within Britain."
The revelations that a second Newmarket trainer had admitted giving his horses banned steroids has prompted fears of a widening scandal, but the BHA is playing those concerns down.
"It is an unfortunate coincidence that these two independent investigations have come to light within a week of each other," added BHA spokesman Robin Mounsey.
"On the one hand, one involves a confession from a trainer regarding the knowing administration of anabolic steroids.
"The other, which is subject to an ongoing investigation, relates to a veterinary product the initial administration of which appears to have been recommended by a veterinary practice.
"Since 2006 and despite extensive testing, there have only been two cases where charges have been brought against a trainer for deliberate administration of steroids."
Nine horses at trainer Butler's Newmarket stable are understood to have tested positive for anabolic steroids following a BHA visit on 20 February.
Butler, who was born in Ireland and picked up experience at top training yards around the world before settling at Egerton House Stables in Newmarket five years ago. has about 30 horses at his yard and it is believed nearly all of them were tested.
The 47-year-old has claimed that more than 100 horses in Newmarket have been administered the product, called Sungate, which has sparked a second BHA steroids inquiry.
"The Gerard Butler investigation is ongoing. We are looking at how this product has been distributed," added Mounsey.
On Monday, officials began the process of testing the remaining 150 Godolphin-owned horses, formerly trained by Al Zarooni, at Moulton Paddocks stable in Newmarket.
Al Zarooni was banned for eight years after 11 of his horses tested positive for anabolic steroids. He also admitted doping another four.
The results of these latest tests are not expected until early May.