Eddie Ahern and Neil Clement receive lengthy BHA bans
Last updated on .From the section Horse Racing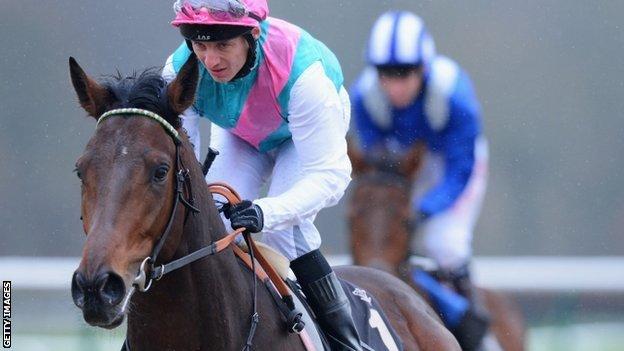 Group One-winning jockey Eddie Ahern has been banned for 10 years after being found guilty of breaching three British Horseracing Authority rules.
Ahern was found guilty of conspiring to commit a corrupt or fraudulent practice, intentionally failing to ensure a horse was ridden on its merits and of passing information for reward.
Former footballer turned owner Neil Clement was banned for 15 years.
Ahern intends to appeal against the BHA's findings and the ban's severity.
In a statement, the 35-year-old's solicitor Christopher Stewart-Moore said: "Eddie Ahern is absolutely devastated by the BHA panel's findings.
"He did not breach the rules of racing as found by the panel or at all and he will be appealing both the findings as well as the very harsh penalties imposed on him."
Former Chelsea and West Bromwich Albion defender Clement was found guilty of conspiring to commit a corrupt or fraudulent practice, placing a lay bet on a horse which he then owned and failure to provide phone records to the inquiry.
He was also fined £3,000 for the offences.
The gambling practice of 'laying' involves betting against a horse to win.
Ahern, who has ridden more than 1,000 winners in Britain, was charged with conspiring to commit a corrupt practice relating to the 'laying' of five horses between September 2010 and February 2011.
He was also found guilty of preventing his ride Judgethemoment from obtaining the best possible position at Lingfield in 2011.
Clement was found guilty of breaching rules relating to the five Ahern races, with the jockey believed to have passed on information for the ex-footballer to use for lay betting.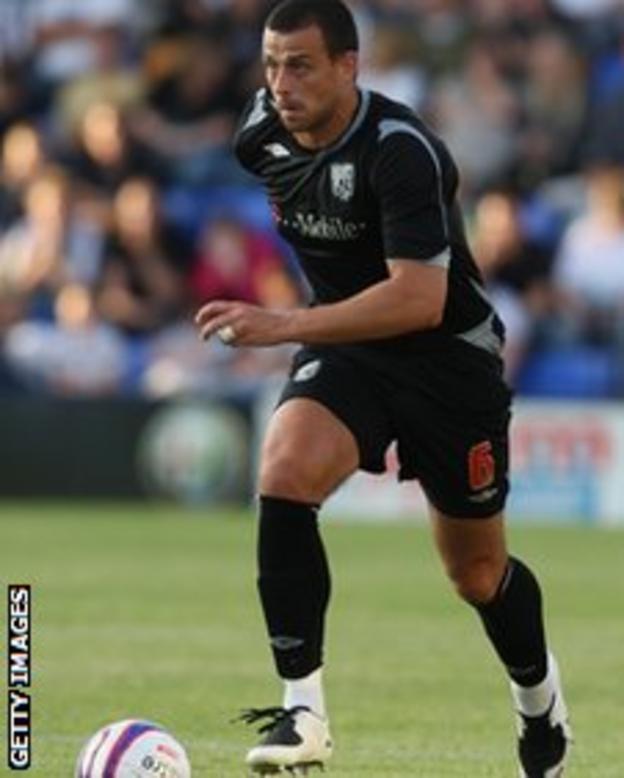 The former Baggies defender was also found guilty of the laying of Hindu Kush, which he then owned, when the horse finished last out of six runners at Kempton in February 2011.
Clement, 34, made more than 250 appearances for West Brom, including four seasons in the Premier League, but was forced to retire in January 2010 because of a knee injury.
Adam Brickell, the BHA's director of integrity, legal and risk, said: "The clear message from this, and other cases heard in the last 18 months, should be that the BHA is better equipped than ever at pinpointing and prosecuting malpractice.
"This investigation was another landmark in terms of our intelligence and evidence gathering capabilities as it was the first occasion on which we have received assistance from a spread betting company to bring a successful prosecution."
Former registered owner Michael Turl, who admitted conspiring with Clement and/or others to commit a corrupt or fraudulent practice, was disqualified in April for two years and fined £10,000 in connection with the laying of Stoneacre Gareth in March 2011.
James Clutterbuck, son of and assistant to Newmarket trainer Ken Clutterbuck, was handed a 30-month disqualification in April after also admitting to conspiring with Clement.
Unlicensed individuals Martin Raymond and Paul Hill were charged in relation to the Stoneacre Gareth race but were cleared of conspiring to commit a corrupt or fraudulent practice.