Epsom: Chopin to mark Germany's debut in 'Derby of Derbies'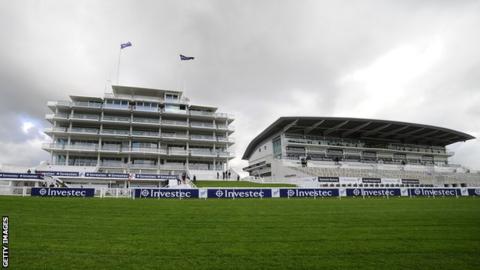 When it comes to sport in Germany, football, Formula 1, tennis and golf receive the biggest attention, ahead maybe of swimming, athletics and skiing.
Horse racing rates as something of an 'also-ran'.
That despite the German filly Danedream demonstrating herself one of the very best in the world when completing the Prix de l'Arc de Triomphe and King George VI and Queen Elizabeth Stakes double in 2011 and 2012.
However, things could all be about to change as, for the first time, Germany is represented at Epsom in the Investec Derby by the Andreas Woehler-trained Chopin.
The colt, a recent purchase to join the growing racing interests of Qatar's ruling family, the Al Thanis, was supplemented into the field at a late entry cost of £75,000.
After a searching workout before a final decision was made, it was reported that the winner of two races to date, the most recent at Group 3 level by eight lengths, "could not have worked better".
Jamie Spencer, who won the Qataris their first Classic when Just The Judge took this season's Irish 1,000 Guineas, will ride Chopin, leading light of Woehler's powerful 100-plus string.
A definite step up on what's been achieved so far is required, but Woehler, 51, based in the city of Guetersloh sounds confident his charge will take it all in his impressive stride.
He said: "He's really good, and he's improved since his last race, and I'm really happy with him. But how good he is compared to the good Irish, English and French horses, we don't know yet.
"He couldn't win easier than he's won his races and the company was good as well. I mean, the horse that was second last time was then second in the 2,000 Guineas in Germany, not beaten very far.
"And, I'm sure that he can stay this [mile and a half] distance - I wouldn't worry about that."
Historians have been trawling through the 233-year history of the premier Classic, and believe there has never before been a Teutonic challenger in the line-up, something not lost on Woehler.
"It's a very exciting thing," he said, "not only for me, but for the German racing industry. We have the Deutches Derby in Hamburg, but your Derby is the Derby, the Derby of Derbies.
"It's the original race, and more than exciting for us. It'll be a special day, with a big crowd, and quite a lot of pressure: the one who does not feel any pressure on that day is not in the right place."
Woehler, trainer of 1990s star Lomitas, hasn't ever attended Derby day before, but still has experience of Epsom, and of another Derby.
It was in the 1980s, when champion amateur jockey at home, and he took part in the 'Gentlemen's Derby' staged over the twists and turns of the big-race course, but in August.
It turned out not be the most comfortable of experiences. Laughing, he recalled: "Going down to Tattenham Corner, we were probably going a bit too quick, and there were four or five of us in a line, quite wide, so it was a bit too exciting.
"I remember I thought I was going to go straight on, to the ferry [home], but I managed to finish fifth or sixth."
Supporters will be hoping for a less dramatic passage as the horse named after a Polish-born composer, Qatari-owned and Irish-ridden, looks to be a big winner for Germany in this year's "Derby of Derbies".