Racing prize money: Ascot & Newmarket on list for new deal
Last updated on .From the section Horse Racing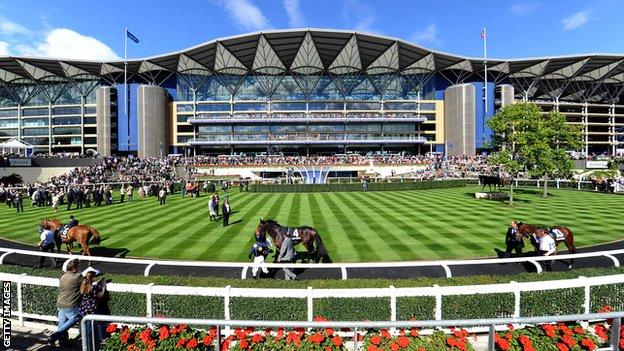 Ascot, Newmarket and York racecourses are on a list of 27 tracks committed to giving an agreed proportion of their income to prize money pots.
The Horsemen's Group and the British Horseracing Authority expect a £5m rise in prize money contributions from 2014.
Philip Freedman, chairman of the Horsemen's Group, hopes it will start a new era of "collaboration and trust".
"These are landmark agreements for the sport and a first step towards improved returns," Freedman said.
The Horsemen's Group represents the interests of British racehorse owners, trainers, jockeys, stable staff and thoroughbred breeders, and they hope the new deal will improve returns for their members, changing the financial commitment from racecourses from a discretionary payment to a contractual minimum one.
"While this would obviously be a positive development, nobody should be in any doubt that there is still much to be done before British racing offers levels of prize money that adequately finances an industry into which owners inject nearly £500m every year," Freedman added.
"We view these agreements and the principles they establish as an important stage in a journey that will also require working with the government, Levy Board and bookmakers to provide a fair return to the people without whom racing cannot take place."