Good Friday racing approved by British Horseracing Authority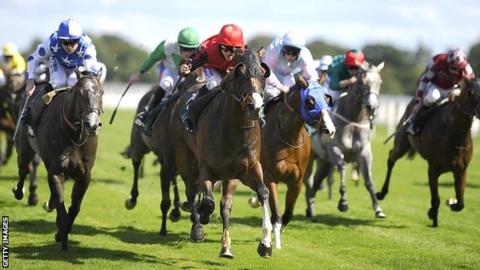 Racing could take place on Good Friday after the British Horseracing Authority (BHA) gave its approval to the idea.
Good Friday is one of the few non-racing days and the Professional Jockeys' Association (PJA) said most of its members do not want that to change.
The PJA has also called for a break from racing the day after the Grand National.
The 2014 fixture list will be announced next week and will not exceed the 1,464 fixtures scheduled in 2013.
As was revealed on Tuesday, the National Hunt season is to be better defined, with the final day of the season at Sandown in April - now a jumps-only card - followed by a four-day break.
The decision about which courses get meetings next year will be influenced by whether they signed the prize money agreements unveiled last weekend.
BHA chief executive Paul Bittar said a number of factors in addition to prize money would be taken into account, including forecast attendances, support for participants and stakeholders, and overall contribution to racing.
He added: "Whether racecourses have or have not signed prize money agreements or have made a specific commitment to prize money will have an influence on the allocation of the outstanding fixtures controlled by the BHA."