BHA investigates after five horses test positive for morphine
Last updated on .From the section Horse Racing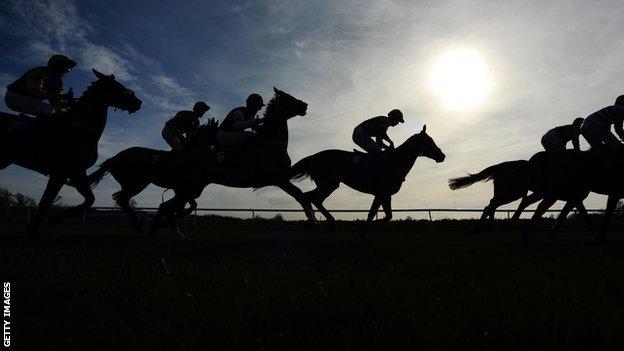 Traces of banned substance morphine have been found in the post-race samples of five horses, the British Horseracing Authority has revealed.
The BHA says it is investigating if there is a link between the cases.
It is understood the most likely explanation for the positive tests is contaminated feed, indicating there maynot have been any mahor wrongdoing.
The BHA will not reveal any details of the horses, trainers or owners, until investigations are complete.
Once this is done, the cases will be put before a disciplinary panel to impose any necessary punishment.
This could include the disqualification of the horses from the relevant races.
Of the five tests, at least one horse was positive after winning. At least two of the horses are thought to be stabled with one trainer.
The BHA said it had been in communication with the National Trainers' Federation and trainers of the horses in question.