Queen's horse Estimate tests positive for morphine
Last updated on .From the section Horse Racing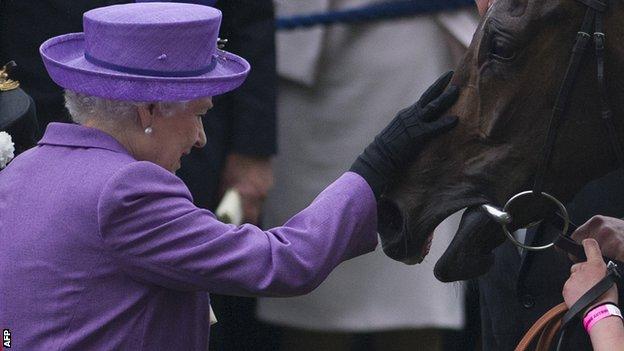 A racehorse owned by the Queen has tested positive for morphine.
Buckingham Palace said the banned substance was found in Estimate, trained by Sir Michael Stoute.
Initial indications are that the positive test resulted from the consumption of a contaminated feed product, the Palace said.
The Queen, who cheered Estimate on to Gold Cup success at Royal Ascot last year, has been informed of the development.
Trainer and vet Jim Boyle on Radio 5 live
"A positive result is 99.99% of the time due to a feed contamination. Morphine comes from the opium poppy. There have been studies done whereby ingestion of a poppy-seed bagel or a poppy-seed cake can cause a urine sample, 16 to 24 hours later, to test positive for morphine."
The British Horseracing Authority (BHA) revealed last week that five horses had tested positive for morphine in post-race samples.
Morphine is listed as a naturally occurring substance by the BHA. Its use is permitted out of competition but not on racedays.
"On 17 July the British Horseracing Authority announced that a number of post-race samples, obtained from recent race meetings, had been found to indicate the presence of morphine," the Queen's bloodstock and racing advisor John Warren said.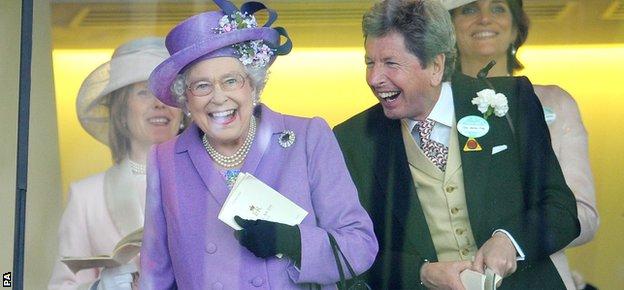 "Five horses, under the care of various trainers, were affected. I can confirm that one of those horses was Estimate.
"Initial indications are that the positive test resulted from the consumption of a contaminated feed product."
Warren added: "Sir Michael is working closely with the feed company involved to discover how the product may have become contaminated prior to delivery to his stables.
"As the BHA investigates this matter, including potential links between the different cases, Sir Michael continues to offer his full co-operation."
BBC Sport racing correspondent Cornelius Lysaght on failed test
"Estimate is believed to remain on course to race in next week's Goodwood Cup at Glorious Goodwood. The failed test is being viewed within racing as embarrassing, rather than more serious."
The BHA has declined to comment on Estimate's positive test while investigations are ongoing.
Estimate, a five-year-old mare trained in Newmarket who has four career wins from nine races, created history in June 2013 by becoming the first horse owned by a reigning monarch to win the Gold Cup when victorious under jockey Ryan Moore before a 70,000-crowd on Ladies' Day.
The victory made headlines around the world as cameras caught the delighted Queen with a broad smile as her horse triumphed.
While that result is not under threat, Estimate does face being stripped of her second-place finish in this year's Gold Cup, which was held last month.
Disqualification would lead to the forfeiture of the £80,625 prize money for finishing runner-up to Leading Light.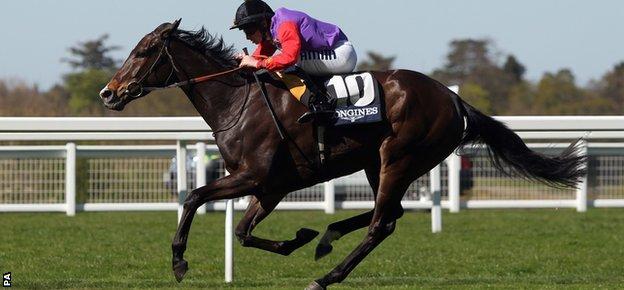 While the horse is likely to be disqualified, the trainer may well face no sanction if it is found the horse inadvertently came into contact with the banned substance.
Feed can be contaminated by harvested plant-based products such as poppy seeds which may result in a positive test for morphine.
Trainer and vet Jim Boyle told Radio 5 live this was the most likely explanation, adding: "It's very unfortunate that someone unaware of the details of this situation would be given the impression that there's something like a Dick Francis storyline going on."
In 2002, Be My Royal was disqualified after winning the Hennessy Gold Cup at Newbury.
Trainer Willie Mullins had a long but ultimately unsuccessful legal fight against the decision, claiming a "serious injustice" caused by innocent feed contamination.