Eighth horse tests positive for morphine, says BHA
Last updated on .From the section Horse Racing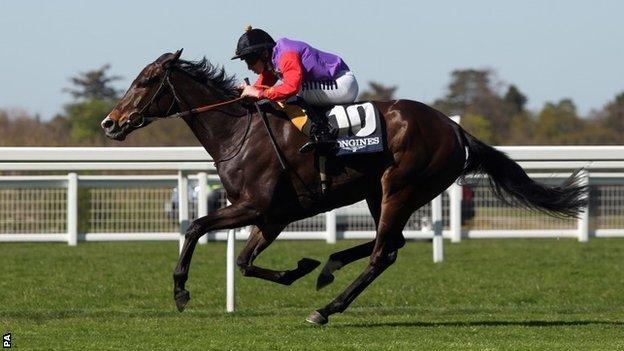 An eighth horse has tested positive for morphine after an investigation sparked by suspected contaminated feed, the British Horseracing Authority has said.
Seven of the cases - including the most recent - were "very similar", the BHA said in a statement on Monday.
All of them "point to the source of the positive test being contaminated horse feed", the authority added.
Racing's rulers said the other case was still likely to be linked with contaminated feed. There is, however, a "difference in the circumstances" from the others.
As a result, while seven will be heard together by a BHA disciplinary panel, the other will be considered separately.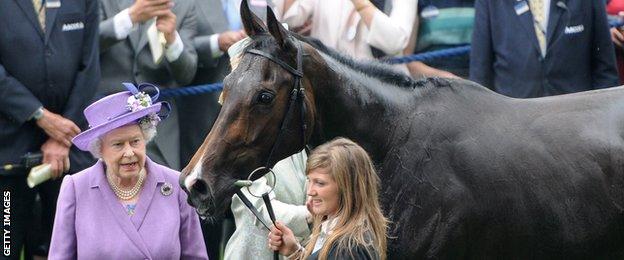 The story began on 17 July when the BHA said five horses had tested positive. Following that announcement, British horse-feed firm Dodson & Horrell said on 23 July that it was examining evidence with a supplier, but did not admit liability.
A further two positive tests were confirmed by the BHA on 24 July.
It is not clear whether all eight horses had either consumed the same product or that the feed had even come from the same company.
Confirming the eighth positive test, the BHA said: "Further to the already reported seven samples testing positive for morphine, BHA can confirm an additional finding from within one of the yards that has already produced a positive.
"Once the outstanding 'B' sample analysis is complete, BHA will be able to confirm the identities of all the horses whose samples returned positive results."
Sir Michael Stoute confirmed that Estimate - the 2013 Royal Ascot Gold Cup winner - and stablemate Russian Realm had shown traces of morphine.
Oxfordshire trainer Eve Johnson Houghton revealed one of her horses, Charlie Wells, was also among those that failed tests.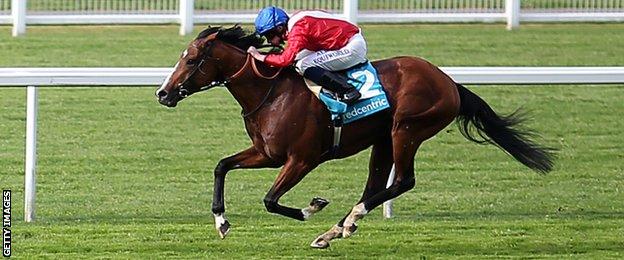 In addition, Tony Carroll, Gay Kelleway and Charlie Hills have said they train horses which had returned positives.
Should the BHA disciplinary panel find that the source of the positives was contaminated feed, there will not be sanctions against those trainers involved - assuming they have "taken all reasonable precautions to safeguard against a positive test".
The horses will, however, be disqualified from the races in which post-race samples were taken.
That could mean that connections of Estimate, owned by the Queen, have to forfeit £80,625 in prize money for finishing second in the Gold Cup at Royal Ascot on 19 June.