BHA appoints Ladbrokes' Nick Rust to replace Paul Bittar
Last updated on .From the section Horse Racing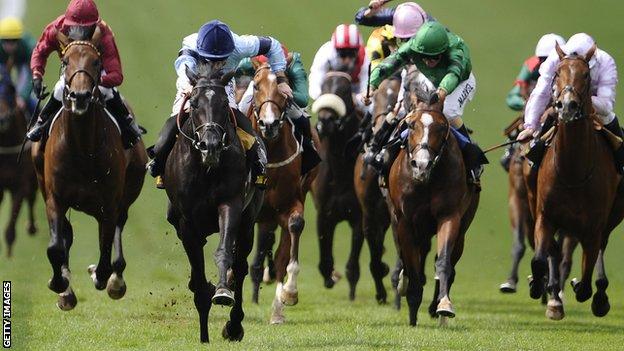 The British Horseracing Authority has appointed Nick Rust as its new chief executive.
Rust, 47, will leave his role as retail director at bookmaker Ladbrokes in April 2015 to replace the outgoing Paul Bittar at the BHA.
Rust will play no further part in any horse racing activity with Ladbrokes.
Ladbrokes chief executive Richard Glynn said: "We wish Nick well in what is an important role for horse racing at an important time."
BBC racing correspondent Cornelius Lysaght
"Nick Rust's appointment is an intriguing one as the relationship between the racing and betting industries has long been laced with unease.
"Many in racing have derided the bookmakers for, as they see it, building commercial empires on the back of profits earned from the sport, without giving enough back.
"The whole matter of funding remains thorny with the two sides insistent on widely differing views. Rust once made the case for one, soon it'll be for the other."