BHA postpones zero-tolerance drugs policy until March 2015
Last updated on .From the section Horse Racing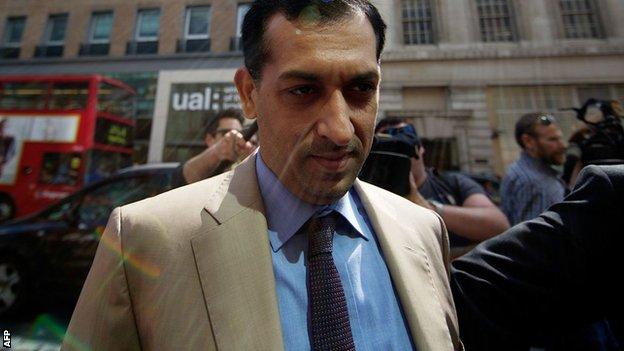 The introduction of a zero-tolerance drugs policy has been postponed by the British Horseracing Authority a fortnight before it was set to begin.
Lengthier bans will also be introduced for horses breaking the rules, from six to 14 months.
The BHA says it hopes to implement the new rules in March 2015, after "further consultation with stakeholders".
Rupert Arnold, chief executive of the National Trainers' Federation, said: "The National Trainers' Federation fully supports the BHA's general policy on anabolic steroids and we are keen for its implementation to run smoothly.
Analysis - Cornelius Lysaght, BBC horse racing correspondent
"The authority is not scrapping the policy, but the fact it has made this announcement quietly on the Friday afternoon before Christmas might indicate it's a bit ashamed about this delay.
"On such an important matter for the sport after the Godolphin doping scandal, you'd have thought six months might be enough to resolve issues and gain consensus.
"That said, every sport knows that drugs are the thorniest of topics, so getting a set of rules and regulations in place that are watertight is paramount."
"Unfortunately some practical issues remain unresolved so we welcome the BHA's decision to delay the introduction until these are ironed out."
Roly Owers, chief executive of World Horse Welfare, a charity which advises the BHA on welfare matters, added: "The delay is clearly disappointing.
"But no policy will work unless it is enforceable - and owners, trainers and riders are fully aware of the part they must play to ensure racing remains steroid-free.
"We are encouraged that the policy itself will remain robust, and we look forward to its roll out in March."
The push for the new policy comes after two high-profile cases of steroid abuse. Trainer Gerard Butler was handed a five-year ban in December 2013 after nine horses in his care tested positive for a banned anabolic steroid.
Mahmood Al Zarooni, a trainer at the Godolphin stables, was banned for eight years in April 2013 after 11 of the horses under his care were found to have been injected with banned anabolic steroids.
Under current rules, a horse can be treated with steroids for therapeutic purposes if it does not compete until it is below the post-race thresholds.