Taunton's low sun problem latest 'image-damaging' event of 2014

By Cornelius Lysaght
BBC horse racing correspondent
Last updated on .From the section Horse Racing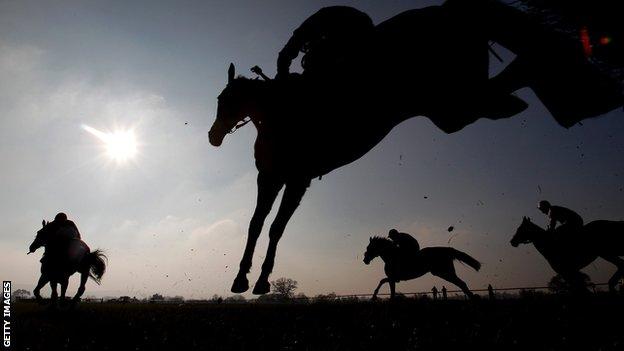 Horse racing's extraordinary prowess at making itself look silly has struck again.
It may be relatively infrequent, but when it does happen, my goodness things can look pretty ridiculous.
Obviously, most of the time, racing is a multi-million pound industry that provides jobs for thousands and enjoyment for millions.
With the success and reputation of great events like the Classics, Royal Ascot, Glorious Goodwood, York, the Cheltenham Festival and the Grand National, investors from all over the globe want a slice of the British action.
And the admiration must be great as - famously - the prize money they chase here is absolutely nothing to be written home about.
Britain, we boast, is where the form of racing that we know all around the world today was invented, with Newmarket known to many simply as 'Headquarters' or 'HQ'.
But then we get toe-curling incidents like those this year at Aintree, Wetherby, Wincanton, Sedgefield and now Taunton which make the whole thing look embarrassingly unsophisticated.
At Aintree, we struggle to get races over the Grand National fences started without a drama; at Wetherby, horses were running over wrong distances for five years; at Wincanton, a horse was disqualified after a runaway win because he wasn't eligible to be there; at Sedgefield a wrong flag waved during a race was ignored by the jockeys who were then banned for not heeding its incorrect instruction.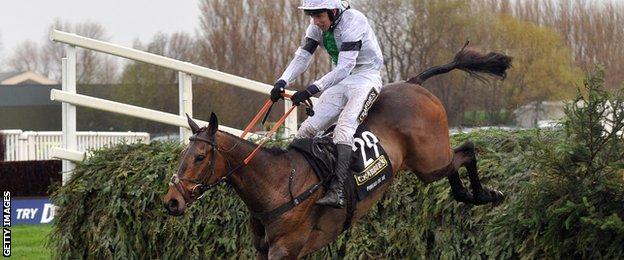 And then we come to Taunton where racing's difficulties with a low sun and its potential to dazzle riders and horses alike, caused a situation that champion jumps trainer Paul Nicholls described as "absolutely ludicrous."
After concerns raised by the jockeys, the three flights of hurdles on one side of the track were omitted in two races, reducing the number to be jumped to a paltry four.
However, the runners in the steeplechase staged in between those two hurdle races - with the sun still shining bright - jumped all of their fences, including those adjacent to the bypassed obstacles.
And, there's more: in the final race of the day, which took place with dusk gathering, inexplicably, the same three hurdles were again missed out.
Nicholls said: "It's absolutely ludicrous, and it's making racing look farcical."
Such solar disruption was once rare, but is ever more common, and a major prize at Cheltenham in December was rescheduled because of it.
Officials at the British Horseracing Authority have no hard and fast rules on the subject in place, and say the matter is "purely in the hands of the jockeys".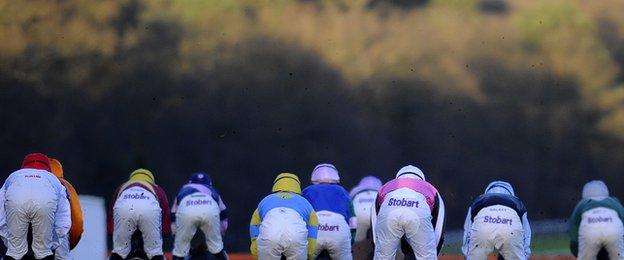 Explaining the apparent discrepancy at Taunton, a steward conceded it "does look illogical" but added that the riders in the chase "made no expression of concern."
Obviously, safety of horses and jockeys must be the number one priority, but how clunky does this all sound for this supposedly modern, professional sport?
In my opinion, very clunky indeed. And coming on top of a series of image-damaging events during 2014 makes it all even worse.
Memo to Nick Rust, the Authority's new chief executive, starting 12 January, 2015: the sport's teetering finances and worries over the horse population are rightly high on your agenda.
But please also open a file entitled along the lines of 'racing shooting itself in the foot', and then try to find a way of shutting it, permanently.