Horse racing: 'Zero tolerance' anti-doping rules to come in March
Last updated on .From the section Horse Racing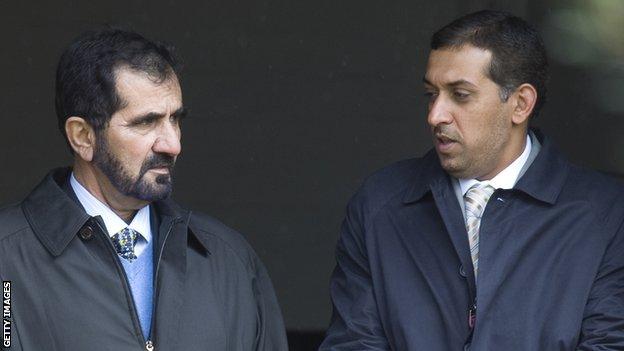 New "zero tolerance" rules, sparked by a doping scandal involving ex-Godolphin trainer Mahmood Al Zarooni, will be brought into British racing on 2 March.
The Sheikh Mohammed-owned stable was investigated in April 2013 after horses trained by Al Zarooni tested positive for anabolic steroids.
Al Zarooni was banned for eight years, and 15 horses he trained for Godolphin were banned for six months.
He had said he was not aware anabolic steroids were banned in British racing.
Among the horses to test positive at Al Zarooni's stable was 2012 St Leger winner Encke.
The new anti-drugs policy was due to be implemented in January but the British Horseracing Association (BHA) announced a "short delay" because of a need for clarification on certain elements relating to the revised policy.
Key elements of the policy include:
Guarantees that a racehorse must never be administered with an anabolic steroid at any time from birth to retirement
Greater powers for the BHA in terms of access for testing registered horses
A requirement for horses to be registered from a younger age
BHA to be aware of horses' whereabouts at all times
A more stringent 14-month stand-down period for horses found to have been administered with anabolic steroids
Greater controls on horses running in Great Britain from international jurisdictions