Victoria Pendleton set to make debut as amateur jockey
Last updated on .From the section Horse Racing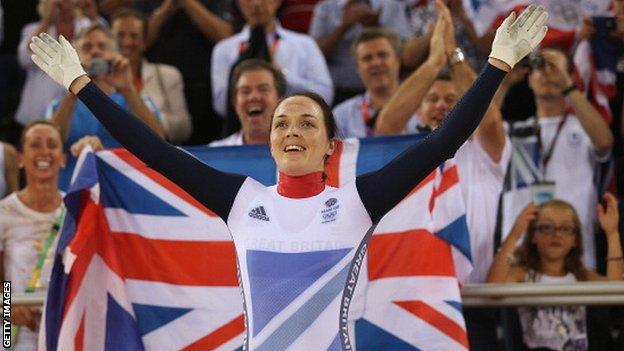 Double Olympic cycling champion Victoria Pendleton is to debut as an amateur jockey at Newbury in July.
The 34-year-old announced in March that she was training to become a jockey and wanted to compete in the Foxhunter Chase at the 2016 Cheltenham Festival.
"I just can't wait to line up at Newbury in four weeks' time" she said.
Having undergone four months of intensive training under a team of experts, she plans to debut in the George Frewer Charity Race on 2 July.
Team GB eventing boss Yogi Breisner has provided Pendleton with expert tuition, while former rider Chris King has also helped.
Breisner said: "It's a key milestone if we are to hit our target of Victoria successfully obtaining her Category A licence with a view to riding at Cheltenham next year."